Rhapsody Of Realities Daily Devotional
LOVEWORLD APPS
DISCOVER APPS OF YOUR CHOICE
Gain access to an array of Apps that would increase your productivity and assist you in the realization of your goals and dream. Discover your choice apps easily by browsing through the different categories of apps available on the LWappStore.
PARTNERSHIP IMPACT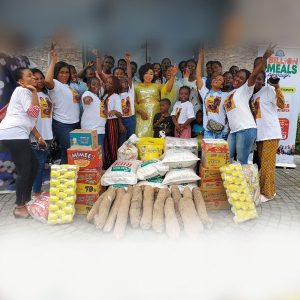 We have distributed over 700 million meals in 2022 in over 100 countries, providing them with food and basic necessities. This year, we aim to distribute one billion meals. Join us by making a donation to this campaign.
Kindly Join in singing praise to our Lord and saviour Jesus.
The Healing Streams Live Healing Services with Pastor Chris is a special program that...
Take action today and be a part of the 1 Billion Meals Campaign" - a historic effort to...
IT'S RHAPATHON WITH PASTOR CHRIS Celebrating the heroic and legendary feats of the Messenger...
TAKE A TOUR OF LOVEWORLD MINISTRY ARMS