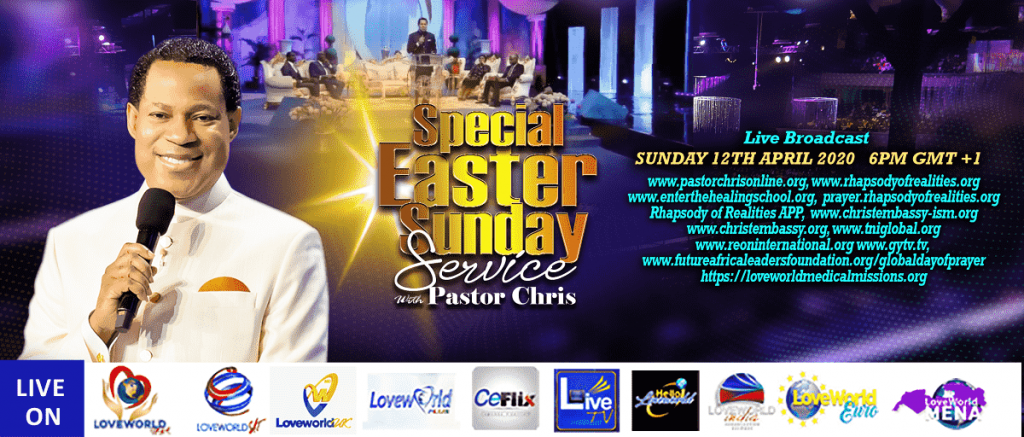 Christ is Risen! What a glorious time to celebrate the resurrection and the greatest love story ever told.
Join Pastor Chris on Sunday 12th April at 6 pm GMT+1 and 1 pm Eastern.
It'll be streamed live to all the LoveWorld Networks and Web/Mobile platforms; and, on major satellite, terrestrial and local TV and Radio Stations around the world.
Participate through your preferred mobile or web application/ website/ social media site, or select a TV or Radio Station in your country
God bless you!
Web/Mobile Platforms
Radio Stations
TV Stations