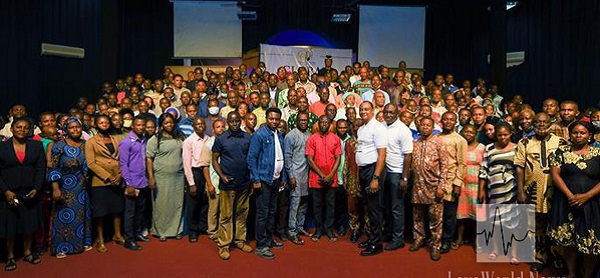 Partners with COFI in CE Port Harcourt Zone 1 demonstrate God's love to Pastors in dire need in Rivers State, South-South Nigeria.
In a swift response to the noble call made by the man of God, Reverend (Dr.) Chris Oyakhilome, members of Christ Embassy, Port Harcourt Zone 1, launched the Global Emergency Relief Aid for ministers in dire need. Several ministers of the Gospel from across Rivers State, who had been impoverished by the global pandemic, were impacted in the first phase of the campaign carried out on May 30th.
A cross section of beneficiaries of the kind gesture.
The campaign continued through 4 phases, providing aid to over 1,500 ministers of the Gospel. The relief packages contained both food for the body and food for the spirit, the Word of God contained in books and audio-visual materials by Pastor Chris. This timely exercise greatly alleviated the plight of ministers of the Gospel adversely affected by the COVID-19 pandemic.
A beneficiary expresses profound thanks to Pastor Chris and partners of COFI.
Excitement filled the air as emotions burst forth in admiration and hearty gratitude to the man of God, Pastor Chris Oyakhilome and partners of the Chris Oyakhilome Foundation International, for the practical demonstration of God's liquid love. Indeed, the impact of this love exercise will resonate into the future, resulting in the furtherance of the Gospel of Jesus Christ. Enjoy the photo story in the gallery below.
Please follow and like us: