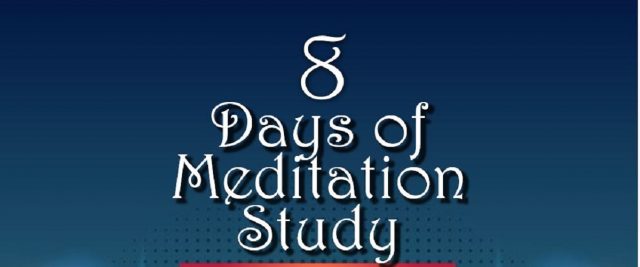 A special luminary edition of '8 Days of Meditation' commenced on Sunday, January 20, as multitudes throughout the LoveWorld Nation immerse themselves into the word of the Spirit for 2019 through the New Year Message, scripture meditations, affirmations and more. Download the study outline at http://bit.ly/8dom2019 to participate.
The time to cause our hearts, minds and tongues to be synchronized in agreement with God's Word concerning 2019 is now. Until Sunday, January 27, we are spending 15-30 minutes each day doing the following: watch short excerpts of the New Year Message on PCDL; review important points through the study outline; meditate on and memorize the Word; affirmations; and, journaling.
Get a copy of the 'Year of LIGHTS' message on the Pastor Chris Digital Library platform, grab a notepad and have your Rhapsody of Realities Devotional Study Bible in hand for a successful meditation season. This year's special luminary edition also involves a Soul-Winning Challenge. To participate, cells and individuals are expected to take the New Year Message to offices, malls, restaurants and schools.
Participants in '8 Days of Meditation' and the Soul-Winning Challenge are expected to post impact reports and pictures on KingsChat with #8DOM, #country, #zone. The study outline is currently available in 7 languages, allowing participation from countries that speak English, French, German, Russian, Polish, Tongan and Shona.

Please follow and like us: