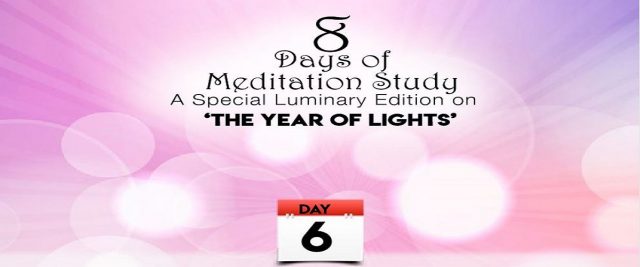 "That ye may be blameless and harmless, the sons of God, without rebuke, in the midst of a crooked and perverse nation, among whom ye shine as lights in the world:" (Philippians 2:15 KJV).
A short clip from the New Year's Message is available on the Pastor Chris Digital Library and on KingsChat. Take a few minutes to watch the video excerpt.
The New Year's Message emphasizes our place as children of light. Reading from 1 Thessalonians 5:5-7, the man of God, Pastor Chris, reminded the global congregation to live as children of the light.
"Therefore let us not sleep, as do others; but let us watch and be sober," verse 6 of 1 Thessalonians 5 reads, admonishing us to be watchful, particularly in these last days, because we are not of the darkness.
MEDITATE AND MEMORIZE
" The Spirit itself beareth witness with our spirit, that we are the children of God: And if children, then heirs; heirs of God, and joint-heirs with Christ; if so be that we suffer with him, that we may be also glorified together." (Romans 8:16-17 KJV)
"For you are all sons of light and sons of the day; we do not belong either to the night or to darkness. Accordingly then, let us not sleep, as the rest do, but let us keep wide awake (alert, watchful, cautious, and on our guard) and let us be sober (calm, collected, and circumspect). 7 For those who sleep, sleep at night, and those who are drunk, get drunk at night;" (1 Thessalonians 5:5-7 AMPC)
"For you are all children of the light and of the day, and do not belong to darkness and night. 6 So be on your guard, not asleep like the others. Watch for his return and stay sober. 7 Night is the time for sleep and the time when people get drunk." (1 Thessalonians 5:5-7 TLB)
"For ye were sometimes darkness, but now are ye light in the Lord: walk as children of light." (Ephesians 5:8 KJV)
"For once you were darkness, but now you are light in the Lord; walk as children of Light [lead the lives of those native-born to the Light]." (Ephesians 5:8 AMPC)
AFFIRMATION
I am a child of light, a child of the day. Darkness has no place in me. I shine forth effusively, brightly and without fear.
I am a joint-heir together with Christ. As He is the light, so am I the light of the world. As long as I am in the world, there is light. My light shines in the darkness, and the darkness cannot overwhelm it.
I am alert, watchfully serving the Lord with humility, strength and courage. I am aglow in the spirit, serving the Lord.
I live my life as one native-born to the Light. Everyone that comes into my sphere of contact encounters God's illumination, leadership, empowerment, signs & seasons.
JOURNAL.
Don't forget to write the thoughts and ideas inspired in your heart by the Holy Ghost through today's meditation session.
Please follow and like us: