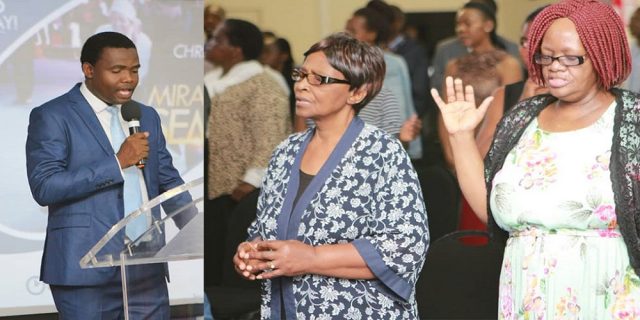 Miracles, signs and wonders heralded God's matchless healing presence at the first-ever Miracle Faith Seminar in Christ Embassy Eswatini, which held on Sunday, 31st March.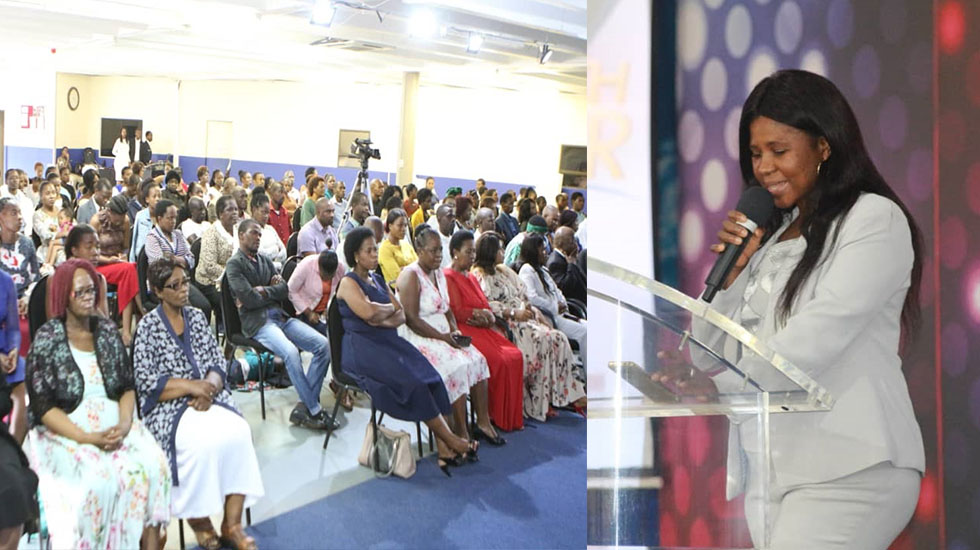 With hundreds of men and women who thronged in expectant for the unfolding of the supernatural in attendance, the event began with sessions of uplifting praise, heartfelt worship and fervid prayers. In an enriching welcome address, Dr. Bongiwe Matsebula primed the hearts of the attendees to receive that Word from God that would change their lives forever.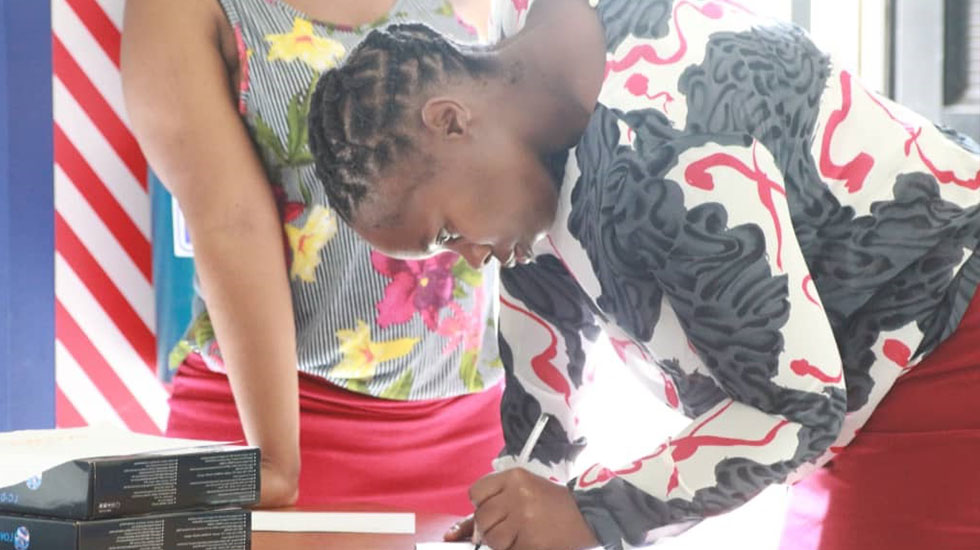 Live testifiers, Nokulinda Simelane and Gugu Makahanya, who were healed of paralysis of the arm and legs respectively, kept the faith of the attendees astir as they recounted their inspiring experiences at the Healing School. Harmonious melodies, led by the host choir, drifted the congregation into an atmosphere of heartfelt worship, as they prepared to be transformed by the Word of God.
The host, Pastor Andy Amagbor, preached the Word of God with power, and many lives were tremendously impacted as he unveiled deep truths of the Spirit to the anticipative congregation. "Living by faith means that you disregard the earthly, transient, temporal circumstances of life and focus on eternal realities. When you are operating by faith, you don't merely speak or confess something to make it happen; you believe first in your heart that what you desire exists before giving voice to it. This exercise of vocal authority over a matter and the power of belief are fundamental to effecting desirable changes in the physical", said Pastor Andy, as he ministered on "Faith: Our Lifestyle" 

In demonstration of the Word and the authority of the Spirit, Pastor Andy led the unsaved to Christ and ministered healing to those who were sick in their bodies. The miracles ensued as speedily as the words were released. One such testimony was that of Sister Nomsa, who testified of her instant healing from water in her lungs, after the man of God, Pastor Andy, ministered to her. 

Amidst great shouts of praises and rejoicing, this event came to a climactic conclusion. The Miracle Faith Seminar Eswatini was undeniably a most phenomenal event that has left a deep-rooted impact in the hearts of its attendees. Glory to God!
Please follow and like us: