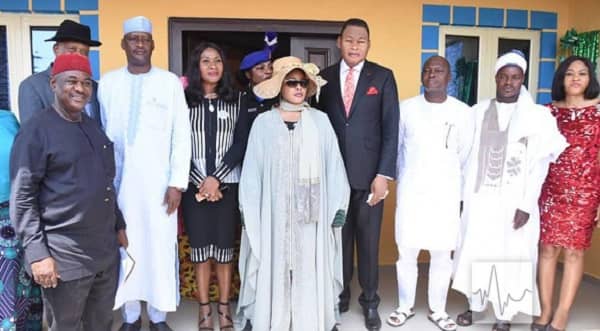 Partners of the InnerCity Mission for Children in Christ Embassy Abuja Ministry Center donate fully functional Maternal and Child Healthcare Center to the community.
On Thursday, March 5th, 2020, residents of Waru, a rural community in Nigeria's Federal Capital Territory, Abuja, saw a beacon of hope; Christ Embassy Abuja Ministry Center in partnership with the InnerCity Mission for Children, officially commissioned a Maternal and Child Health care Center for the community.
The groundbreaking for this Maternal and Paediatric Clinic held in October 2019, and the project was completed in November 2019, awaiting the commissioning and official handover which eventually took place last week. Present at this auspicious occasion were the Director of the InnerCity Mission for Children, the esteemed Pastor Omoh Alabi, the Honorable Minister of State for FCT, Dr. Ramatu Tijani Aliyu, the Executive Chairman, Abuja Municipal Area Council, Hon. Abdullahi Adamu Candido, traditional rulers in the community, ministers of the Gospel, Directors and senior civil servants from the FCT Ministry and the Ministry of Health, among others.
The facility was designed to meet several pressing needs and inadequacies observed in the primary health care center. Prior to the new facility, the health center was in an extreme state of disrepair and shortage of basic equipment and medicine. The new facility donated by the church features a 10-bed ward and a fully- state-of-the-art delivery room. Other facilities in the new clinic include a doctors' lodge and consulting room to enhance the posting of resident doctors to the health center, a well-equipped pharmacy, a fully functional laboratory and more.
The lingering challenge with the public power supply to the health centre was also resolved by paying up the long outstanding utility bills and securing the reconnection of the health center to the grid. The residents of Waru Community were full of gratitude to the man of God, Reverend (Dr.) Chris Oyakhilome, for this display of love and thoughtfulness towards them.
Please follow and like us: