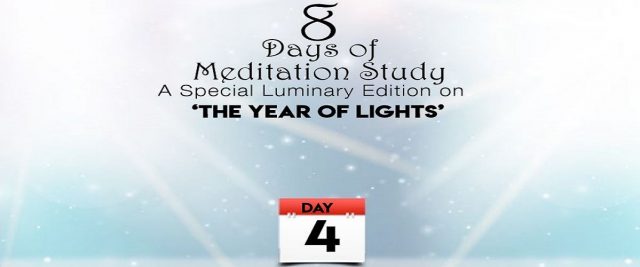 "You are the world's light—a city on a hill, glowing in the night for all to see." (Matthew 5:14 TLB)
A short clip from the New Year's Message is available on the Pastor Chris Digital Library and on KingsChat. Take a few minutes to watch the video excerpt.
As the man of God, Pastor Chris, declared it to be 'the Year of Lights', he also announced prophetically that "you are going to shine ever so brightly!"
This year 2019, you are going to:
1. Illuminate your world
2. Lead your world
3. Empower your world
4. Give signs and introduce new seasons to your world
"As the days get closer to the return of Jesus Christ, gross darkness will cover the earth (spiritual darkness), but in the midst of this, your light will so shine," the man of God further declared.
MEDITATE AND MEMORIZE
"Jesus answered, Are there not twelve hours in the day? If any man walk in the day, he stumbleth not, because he seeth the light of this world. But if a man walk in the night, he stumbleth, because there is no light in him." (John 11:9-10 KJV)
"And this is the condemnation, that light is come into the world, and men loved darkness rather than light, because their deeds were evil. For every one that doeth evil hateth the light, neither cometh to the light, lest his deeds should be reproved. But he that doeth truth cometh to the light, that his deeds may be made manifest, that they are wrought in God;" (John 3:19-21 KJV)
"Every good gift and every perfect gift is from above, and cometh down from the Father of lights, with whom is no variableness, neither shadow of turning." (James 1:17 KJV)
"Every good gift and every perfect ([a]free, large, full) gift is from above; it comes down from the Father of all [that gives] light, in [the shining of] Whom there can be no variation [rising or setting] or shadow cast by His turning [as in an eclipse]." (James 1:17 AMPC)
"You are the light of the world. A city set on a hill cannot be hidden. Nor do men light a lamp and put it under a peck measure, but on a lampstand, and it gives light to all in the house. Let your light so shine before men that they may see your [a]moral excellence and your praiseworthy, noble, and good deeds and [b] recognize and honor and praise and glorify your Father Who is in heaven;" (Matthew 5:14-16 AMPC)
AFFIRMATION
I shine ever so brightly this year, giving illumination, leadership and empowerment to my world. I produce signs and wonders by which many believe in the Lord, and I introduce new seasons of blessing everywhere I go.
The darker the night, the brighter my light shines this year. No external factor can condition my light; I shine brightly from within, bringing circumstances to tame.
I have the light of God in me; I do not stumble or proceed in darkness. Rather, I guide men out of darkness with my words, my actions and my manner of life.
I am light, because my Father is the Father of lights! My shining does not rise to set; I'm ever-blazing by the Spirit, full of divine inspiration.
I exhibit moral excellence in all that I do, carrying out only praiseworthy, noble and excellent deeds. My life yields honor, praise and glory to the Father. My light cannot be hidden; nations benefit from my shining.
JOURNAL.
Don't forget to write the thoughts and ideas inspired in your heart by the Holy Ghost through today's meditation session. To download the 8-days of meditation in your preferred language the button below.
Please follow and like us: