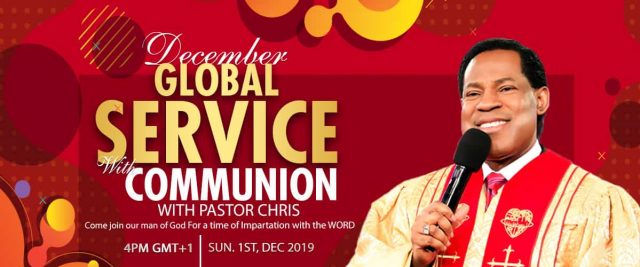 Come join us for an extraordinary time of divine fellowship and blessings at the December edition of the Global Communion Service with Pastor Chris.
Experience soul-stirring worship and take a hold of that prophetic declaration to chart your course in the new month. The Global Communion Service is scheduled to hold on the 1st of December 2019 @1700 GMT+1. Watch Live on www.Ceflix.org and all LoveWorld networks. You will never be the same again.
Remember Pastor Chris will be praying for the sick, so you can invite someone to receive his or her healing.
Please follow and like us: