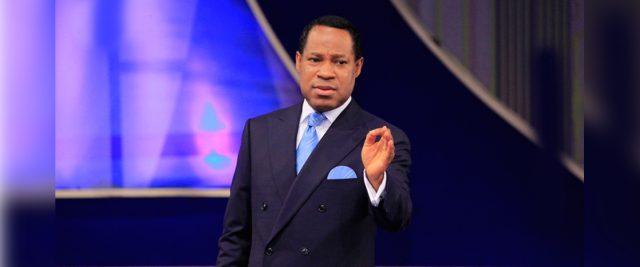 For (if we are) in Chris Jesus, neither circumcision nor uncircumcision counts for anything, but only faith activated and energized and expressed and working through love, (Galatians 5:6 AMP).
Faith works by love (Galatians 5:6). When a Christian allows strife and bitterness in his heart, his faith may move mountains, but will not glorify God because he's not walking in love. According to James 3:16, bitterness and strife foster confusion, unrest, disharmony, rebellion and all sorts of evil and vile practices, which, of course, hinder the true ministry of the Holy Spirit.
In Mark 11, we read how Jesus spoke to a fig tree and the tree withered from its roots. Peter pointed out the effect of the Master's words on the tree as they passed by the next day, and the Master's used the opportunity to teach His disciples about faith. He made them know they could do the same thing He did to the fig tree, and even command mountains to move by exercising the least amount of faith: "And Jesus answering saith unto them, Have faith in God. For verily I say unto you, That whosoever shall say unto this mountain, Be thou removed, and be thou cast into the sea; and shall not doubt in his heart, but shall believe that those things which he saith shall come to pass; he shall have whatsoever he saith" (Mark 11:22-23).
However, right from the twenty-forth into the twenty-fifth verse of the same Mark eleven, Jesus pointed out a vital element needed for faith to work, the love-element: "…And when ye stand praying, forgive, if ye have ought against any: that your Father also which is in heaven may forgive you your trespasses" (Mark 11:25). The Master emphasized the need to walk in love by being quick to forgive those who might have offended you, in order for your faith and your prayers to be effective.
Romans 10:17 says "So then faith cometh by hearing, and hearing by the word of God." Faith to change your world comes to you in the Word of God. But bitterness, malice, strife and anger could choke the Word that ought to bolster your faith, thereby defiling and making it ineffective. So it's in your interest not to habour bitterness, and also to be quick to forgive those who may have offended you. Refuse to have ought against anyone. That way, your faith will be undefiled: "Looking diligently lest any man fail of the grace of God; lest any root of bitterness springing up trouble you, and thereby many be defiled" (Hebrews 12:15).
Please follow and like us: