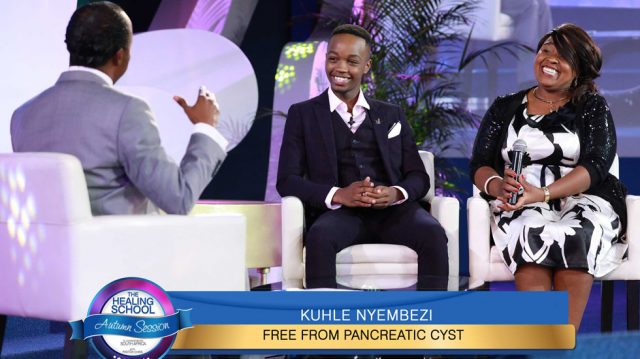 Truly, the 11th chapter of the book of Hebrews continues with healing testimonies of many around the world, who through faith, obtained God's report concerning their health. Since inception, destinies have been altered at the Healing School despite the odds and irrespective of age, gender, and ethnicity. Their testimonies remain a memorial of the power of faith for all time.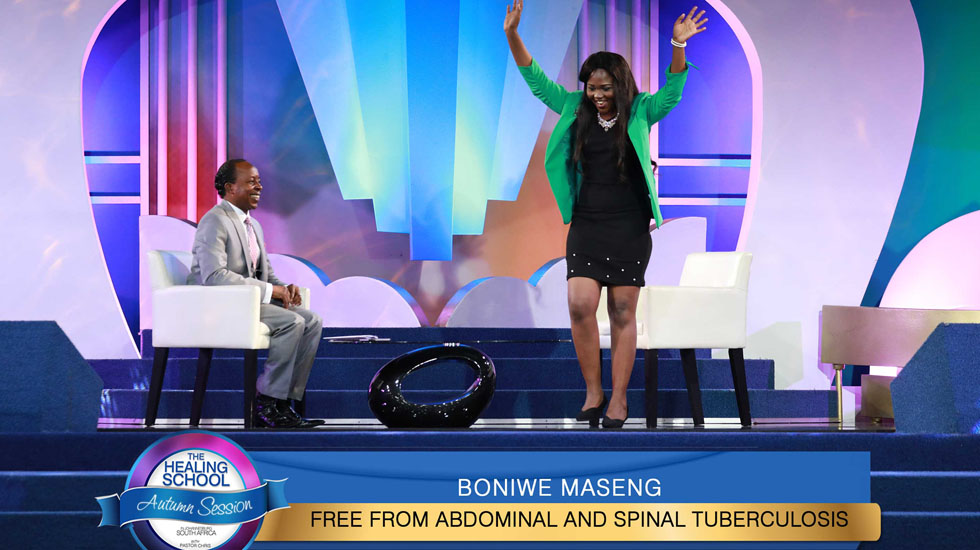 Life for young Boniwe Maseng began to ebb after she was diagnosed with abdominal and spinal tuberculosis, leaving her confined to a wheelchair in excruciating pains for 9 months. Her legs received strength when she was ministered to at the Healing School and she took steps of faith forward into a radiant life she now enjoys.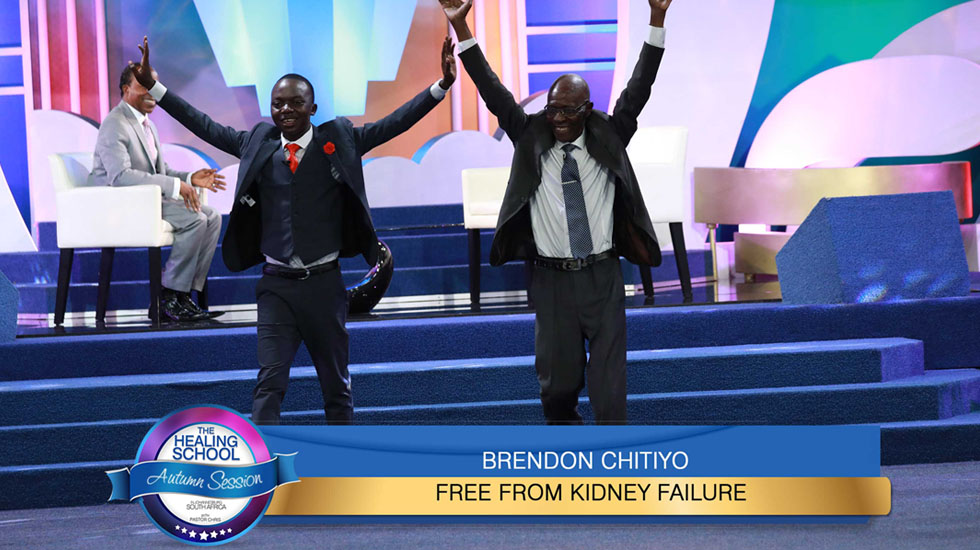 Brendon Chitiyo recounted his testimony saying "When the man of told me that I'm free, I carried that word in my spirit. After the Healing School, I went back to School and I wrote my exams against all odds and passed to the amazement of my lecturers." He now celebrates his victory over the debilitating effects of kidney failure that stalled his education and life for 1 year. Today, Brendon is full of God's Word on his lips.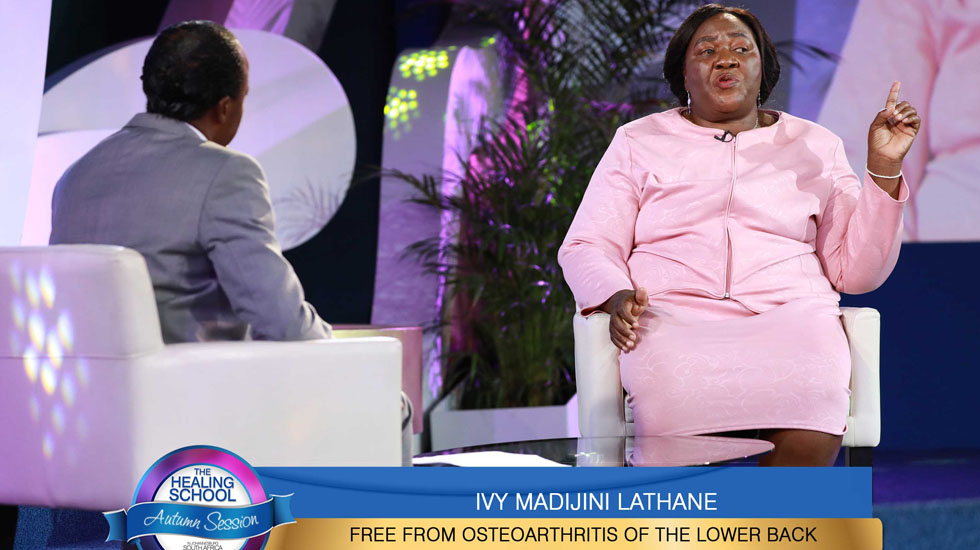 Ivy Lathane was troubled with constant pain from osteoarthritis of the lower back for more than a decade. "My life was terrible. Despite several operations, I still couldn't walk. I couldn't do anything for myself. Today, I'm completely healed, " she said.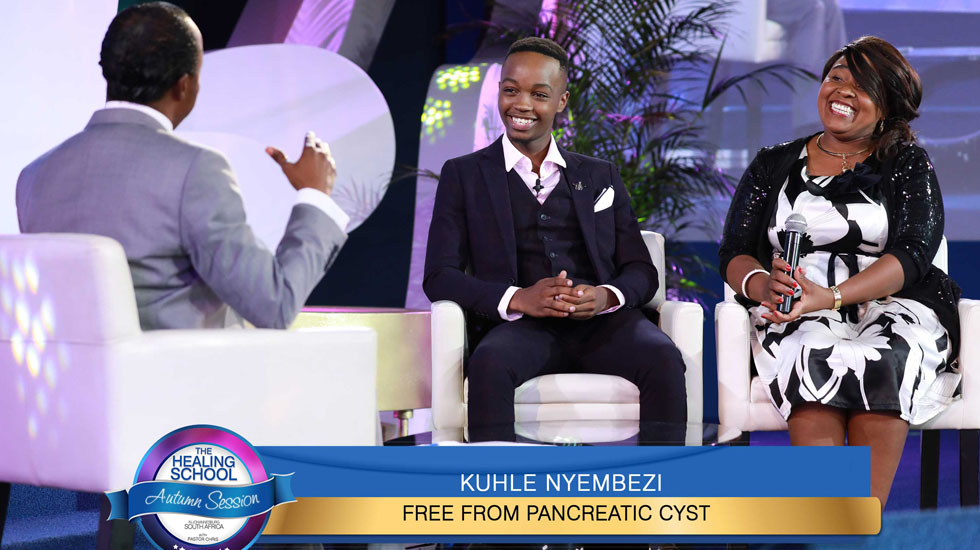 At age 15, Kuhle Nyembezi began to lose days in school following severe stomach aches eventually found to be caused by pancreatic cyst with complications to his kidneys. Desperate for a definite change, his mother brought him to the Healing School where he received a divine touch from the man of God and was gloriously healed. "When I got back to school, I was a term behind, but by God's grace I was able to still go through my studies again and I did excellently well,' he said. Giving her narrative, Khule's mother enthused thus, "After he left the Healing School, he became even more intelligent, smarter and more beautiful."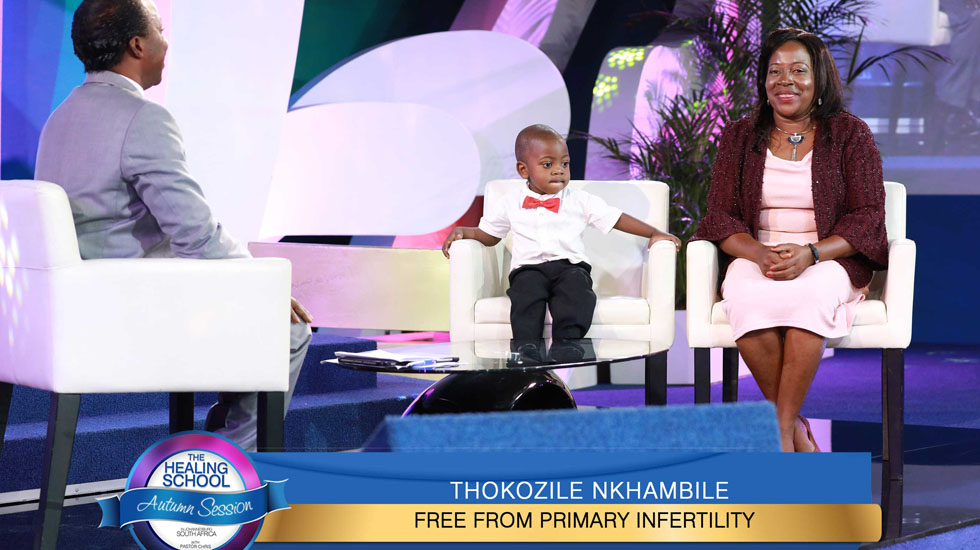 For 10 years, Thokozile Nkhambile couldn't conceive a child. This condition adversely affected her family and marriage. Her story changed when the man of God ministered to her and she came up the stage with her miracle son to share the testimony of the wondrous power of God at the Healing School. Thokozile now ministers to other women who look to God for the same miracle and the testimony has been the same for them. Glory to God!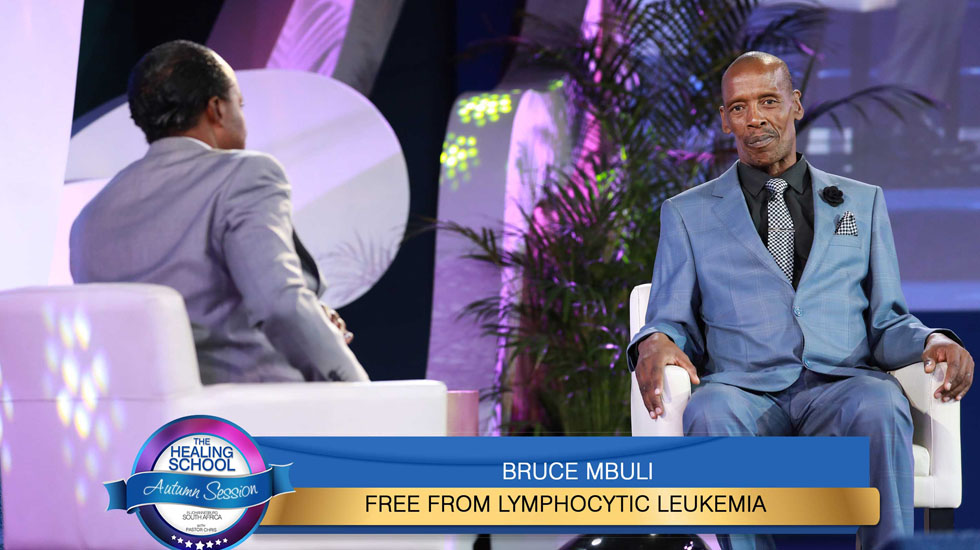 52-year-old Bruce Mbuli battled with the pangs of lymphocytic leukemia for over a year and was subjected to scores of tablets on a daily basis which barely sustained him. In this draining condition, he came to the Healing School for a lasting solution. In his account, he said, "The Healing School gave me new knowledge that the Word of God is my medicine. From the day I heard it, I stopped all my medications and began to take in the Word. When the healing service finally came, I saw a man jump out of his wheelchair. Right there, I knew I had received my own miracle too. Then I saw the man of God on the screen and it was a confirmation that I had received my healing!" 
Bruce's heart-warming testimony gave way to the appointed time for the healing of many waiting in line.
Please follow and like us: