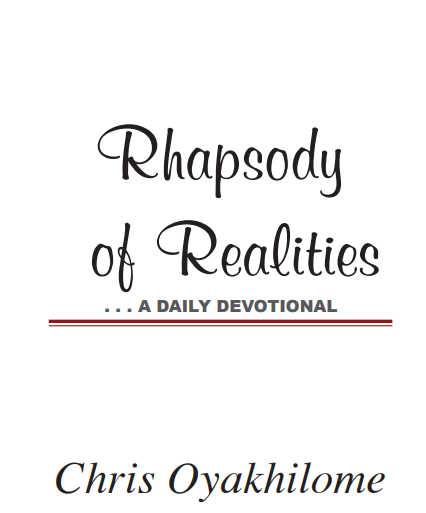 A HERITAGE OF VICTORY
…..Now thanks be unto God, which always causeth us to triumph in Christ, and maketh manifest the savour of his knowledge by us in every place (2 CORINTHIANS 2:14).
In Christ we don't pray to be victorious; victory is our heritage; it's our life! We were born to be triumphant always and in every place. That's what the Word says and it's immutable. Let your spirit get a hold of this truth, and live accordingly.
This doesn't mean you won't encounter challenges; but it sure means you'll always win, regardless of the challenges. So, it makes no difference what happens, where you find yourself or who's against you; you're more than a conqueror. You can never be disadvantaged.
God has given you everything it takes to live victoriously everyday. He gave you the Holy Spirit, gave you His Word, and gave you the Name of Jesus. Then, He also gave you the ability to speak, to use words.
By your words, you can chart your course in victory and success. You can make your life permanently triumphant. Whatever you say will surely come to pass. Therefore, in the face of adversity, declare God's Word.
Every so often, affirm that good things are coming your way and happening for you and around you because the earth is full of the goodness of the Lord. Use your mouth–your words–to keep yourself on the victory highway, to transform circumstances, and to change situations to conform to God's perfect will for you.

PRAYER
Dear Father, I thank you for your Word by which I live triumphantly today and always. It doesn't matter what happens around me; I win always! I enjoy my days in success, progress, peace, joy, health, and unending prosperity. With my faith-filled words, I transform circumstances and change situations to conform to your perfect will for me, in Jesus' Name. Amen.

FURTHER STUDY
1 John 4:4, 1 Corinthians 15:57

1-Year Bible Reading Plan: John 2:1-25 & 2 Samuel 29-21
2-Year Bible Reading Plan: Mark 8:1-9 & Numbers 8
Please follow and like us: