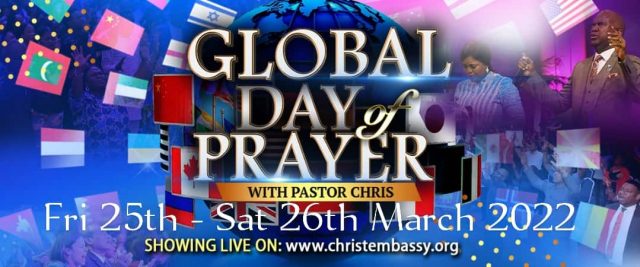 Through our Prayers at the Global Day of Prayer from 6 pm GMT + 1, 1 pm EST Friday 25th to Saturday 26th March 2022 we are setting things in the right order in all nations of the world. Don't miss it.
Spread the news everywhere, setup billboards, setup virtual centres and viewing centers in your homes, offices, schools, streets, shops, etc. We won't stop till the whole world knows.
🌎Participate live on this platform through our Loveworld Network Stations, Live TV, and Ceflix Apps, and on all Ministry Online Platforms and Apps.
Please follow and like us: