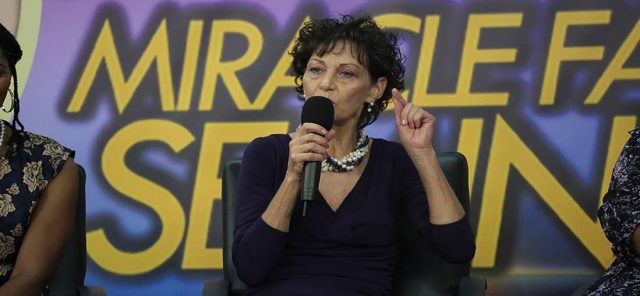 Saturday 18th May 2019 marked a significant trajectory in the lives of many, as millions all around the world converged, both online and onsite, to witness the epochal 4th edition of the Global Miracle Faith Seminar (GMFS). Beamed live from Johannesburg, South Africa, to over 200 countries and territories across the globe, the event had in participation people across all ages and races with great expectations for diverse manifestations of God's Spirit in their lives and circumstances.
Sessions of profound worship, led by members of the LMAM, South Africa, launched the congregants into this event, as songs of adulation freely flowed from their hearts to the Lord. An interval of earnest prayers of thanksgiving for the just-concluded Healing School Autumn Session and the impact of the Global Miracle Faith Seminar around the world, led by the esteemed Pastor Freedom-Wealth Eriya, further steered the course of the event in the direction of the supernatural. A rousing opening address by the esteemed GMFS Project Manager, Pastor Lanre Famodu, enthused the participants to heighten their expectations for the miraculous. "Get ready to make giant faith- strides and get ready to celebrate your victories and testimonies today," she said.
Highly distinctive features of the program such as special music ministrations, spoken word ministration, and faith-stirring accounts of those who attended past sessions of the Healing School and received their miracles, set in motion an evident zeal in the hearts of millions around the world for the spread of the Gospel and for the expressions of the supernatural in their lives. 
"You don't testify about the symptoms that have gone, you testify about the Word of God that made you whole. I am a testimony of the working of the Word. When you receive that anointing, it knows what to do. It knows where to go to fix that problem," says Elza Gill.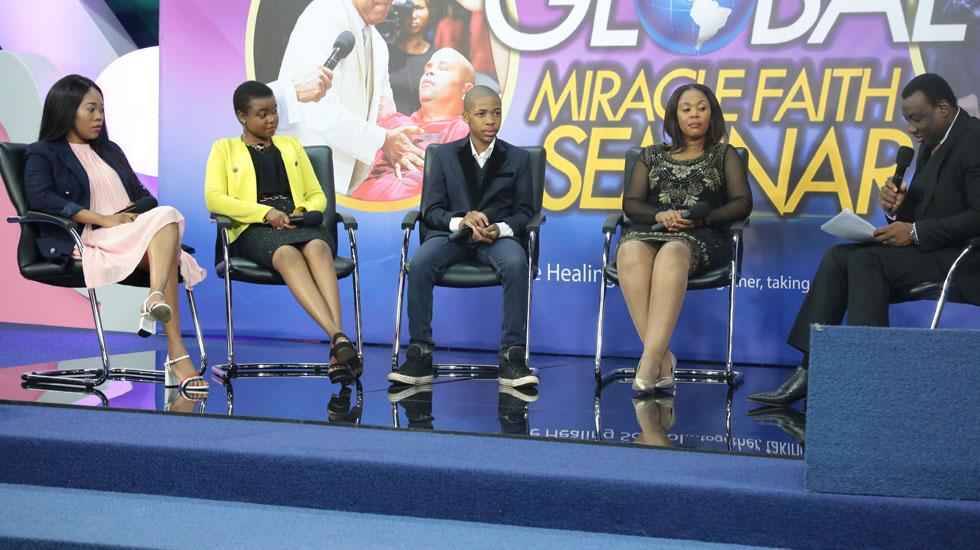 Ceza Tabani voiced her healing saying, "I was told I will never have children and given 6 months to live; three years later, I am here, cancer-free, healthy and alive, with a 7-month old daughter." "After my Healing School experience, I went back with the power of God that was deposited in my spirit to impact my world. As a result, 41 souls were added to the Kingdom of God from my family," reiterated Evang. Boitumelo Hlanjwa as she gave vent to her all-round transformation. These were undeniably patent moments of reflection on God's love and passion towards mankind; times of deep meditation on His desire to see His children live in health and consistent victory. 
Having been primed, a blissful worship interlude, led by Martin PK, drifted the global audience into a destiny-altering session of exhortation with the esteemed Evangelist Dr. Eddy Owase. In a spirit-lifting message with references to 1 Timothy 6:12: and 2 Timothy 4:7, the esteemed Evang. provoked participants around the world to fight the good fight of faith and effect the changes they desire in their lives and circumstances. "God's Power is supreme and it is very relevant in today's world. You have become a proof and a testimony of God's Word. You came to receive Healing at the Healing School, but you left with more than what you came for. You left here with boldness, courage, strength; you left here filled with the Word of God to change your world. Therefore, don't be a victim; be a victor. Be who God says you are and enjoy the life that God gave to you. Your stubborn faith compels changes to correspond with your confessions and with what God says about you. Faith has a language!" he affirmed.
The event reached its acme when Evang. Eddy gave the word, by the authority of the Spirit, to those who required healings in their bodies to receive their miracles. Sicknesses, diseases and infirmities were rebuked in the Name of Jesus; diverse kinds of healings and cleansing were commanded into the bodies of those who were sick; the lame were commanded to rise up and walk; the deaf to hear; the dumb to speak; the blind to receive their sight and for all undesirable conditions to dematerialize.
What a moment it was for many, as they received their miracles as speedily as their healings were proclaimed. "I just received healing on both knees at the Christ Embassy Avenor, Accra viewing centre. I am so grateful to God and to my man of God, Pastor Chris for this healing," testified Brother Edem Exoke from Accra, Ghana.
Godwin from India says,"I am so happy about what God has just done in my life. I just got healed of a pain I was feeling in the right side of my belly, when the man of God was ministering. Praise God!" "I have been having heart palpitations and my heart has been beating irregularly. During this meeting, as the words were released by Evang. Eddy Owase, I knew I was healed. My heart is beating normally again! Glory to God!" "Before the GMFS, I was very ill and felt life leaving my body. While participating in the program and Evang. Eddy taught on the good fight of faith, I felt something moving in my stomach and I rebuked it out of my body. After Pastor prayed, I felt the anointing all over me and I knew immediately I was healed. Yes, it is done and I am alive and healed. God bless you for changing lives around the world," announced Thécle Faye.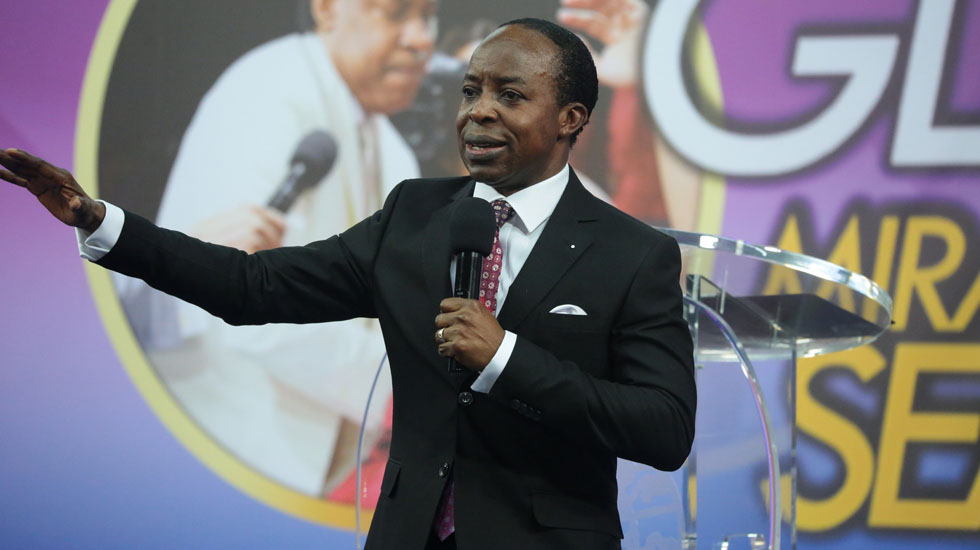 In a most-remarkable culmination, the esteemed Evangelist Eddy Owase released words of power, commanding God's blessings upon everyone who participated. Many were also given an opportunity to receive the Lord Jesus Christ as the Lord of their lives; they responded and were saved. 

The impact of the GMFS will resound around the world for seasons to come. The miracles many experienced across the globe are eternal testaments of the dynamic workings of God's power and love through the healing ministry of the man of God, Pastor Chris. Lives have been eternally changed and testimonies will continually abound on the lips of many. Glory to God!
Please follow and like us: