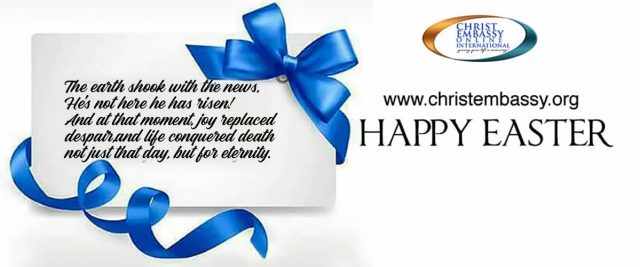 Greeting our dearly beloved,
As we celebrate this season of Easter, I want to remind you of the beauty and significance of this special time.
Easter is a time of renewal, hope, and new beginnings. It's a time to reflect on the sacrifice that Jesus made for us and to rejoice in the victory that His resurrection brings.
Let us take this opportunity to share the Easter story with those around us. Let us spread love, kindness, and generosity to our families, friends, and neighbors. May our actions reflect the selfless love that Jesus demonstrated on the cross, and may we use this time to display God's Love to each other like never before.
I wish you all a very happy Easter, filled with joy, peace, and blessings. May our Lord fill your hearts with hope through his spirit and remind you of the immense love that God has for each and every one of us. Let us celebrate this season with grateful hearts and a renewed sense of purpose.
God bless you all.
Please follow and like us: