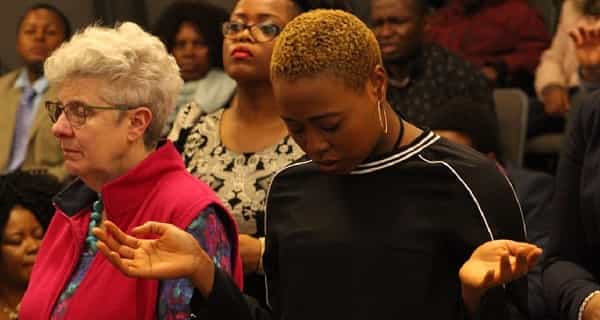 The LORD will perfect that which concerneth me… (Psalms 138:8)
Oh, what peace flooded my soul when I discovered this scripture many years ago. I realized I should never worry about anything. You don't need to fret about the future because He that owns tomorrow is perfecting your path. The Lord will perfect that which concerns you. Make this your daily confession, and the Holy Spirit will perfect everything about your life.
The Lord gives you rains from heaven and fruitful seasons; He satisfies your heart with nourishment and happiness (Acts 14:17 AMP). How wonderful He is! Trust the Lord with your life and you'll be full of peace, joy and happiness. He says in Matthew 11:28, "Come unto me, all ye that labour and are heavy laden, and I will give you rest."
You can't lead a fruitful and productive life when you're only conscious of problems and challenges. This will rob you of joy, weigh you down and ultimately cripple your faith. The Word says, "Casting all your care upon him; for he careth for you" (1 Peter 5:7). That means leave them all to the Lord; He's powerful enough to handle them.
God knows about and perfects those things that concern you. Therefore, as you trust Him with your life, you'll experience His peace. Peace is a consequence of trust, and trust is a product of knowledge. This is why your knowledge of God's Word is very important. As you study and meditate on the Word, you'll realize that God is indeed big enough to take care of you. Trust Him today and you'll experience overwhelming peace in your spirit and increased productivity in your life.
Please follow and like us: