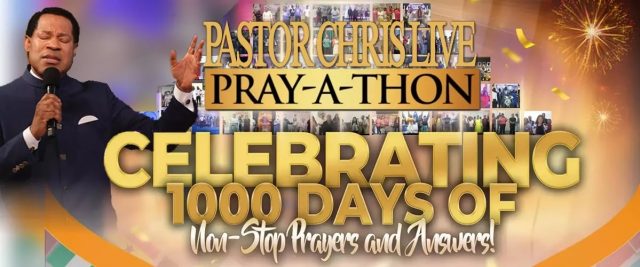 Pray-A-Thon 2022 – Wed Sept 28
Our Lord Jesus was judged for all men, that no one should be judged again. Learn more in this Wednesday's Rhapsody. Visit http://rhapsodyofrealities.org.
Psalms 67:2 TLB says, 'Send us around the world with the news of your saving power and your eternal plan for all mankind'. Luke 10:2 says, Therefore said He unto them, The harvest truly is great, but the labourers are few, pray ye therefore the Lord of the harvest, that he would send forth labourers into his harvest.
At our times of prayer today, we'll pray earnestly in tongues of the Spirit, and for a mighty thrust of more labourers into specific harvest fields of the world, as the Spirit lays in your heart.
This October 2nd marks1000 days of non-stop prayers and our celebration of the remarkable and miraculous impact on the world. Thank you to all who joined us in prayer from around the world. All glory to our God who alone, hears and answers prayer. Hallelujah!
Remember to attend the Midweek Service today in Church onsite or online. God bless you.
Please follow and like us: