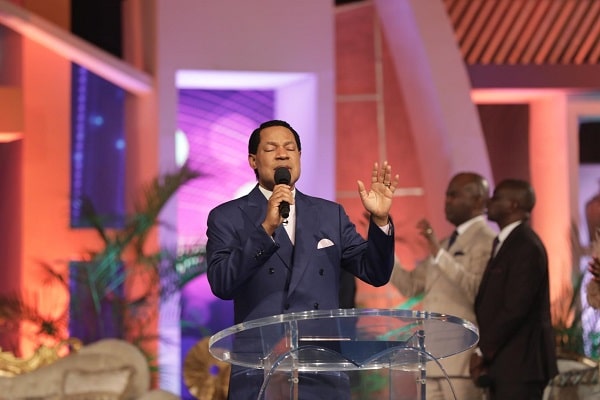 Pray-A-Thon 2022 – Wed May 18
What does the Lord want? Find out in this Wednesday's Rhapsody. Visit http://rhapsodyofrealities.org.
Psa 83:1-3, 9-16 "Keep not thou silence, O God: hold not thy peace, and be not still, O God. 2 For, lo, thine enemies make a tumult: and they that hate thee have lifted up the head. 3 They have taken crafty counsel against thy people, and consulted against thy hidden ones". 9 Do unto them as unto the Midianites; as to Sisera, as to Jabin, at the brook of Kison: 10 Which perished at Endor: they became as dung for the earth. 11 Make their nobles like Oreb, and like Zeeb: yea, all their princes as Zebah, and as Zalmunna: 12 Who said, Let us take to ourselves the houses of God in possession. 13 O my God, make them like a wheel; as the stubble before the wind. 14 As the fire burneth a wood, and as the flame setteth the mountains on fire; 15 So persecute them with thy tempest, and make them afraid with thy storm. 16 Fill their faces with shame; that they may seek thy name, O Lord. Psalms 29:10-11 NIV says, 'The LORD sits enthroned over the flood; the LORD is enthroned as King forever. The LORD gives strength to his people; the LORD blesses his people with peace'.
At our prayer times today, we'll pray fervidly in tongues of the Spirit for most of 15min. Pray for the nations of the world and their leaders, that the blindness of their hearts be removed, and they would hear the truth and walk in the light of God's will, not yielding to the works or voices of darkness.
Your LoveWorld Specials Season 5 Phase 5 began yesterday; there's so much to learn. Make sure to join the program today, and invite others; showing from 7pm GMT+1 on all Loveworld Networks, Ministry Websites, Alpha TV, Ceflix, Live TV mobile app and several social media platforms. God bless you.
Please follow and like us: