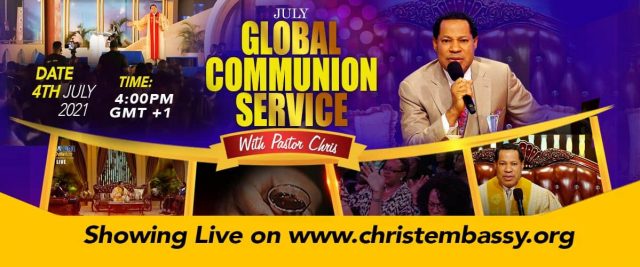 It's been a glorious celebration of the Word as we enjoyed extraordinary special times of Prayers with deep insights and revelations of God's Word in the Month of June. And now, get set to receive the WORD FOR THE MONTH OF JULY as you join Pastor Chris at the July 2021 Global Service on Sunday 4th July 2021, at 4:00 pm GMT +1, 11:00 am EST, it will be an extraordinary time with the Holy ghost.
Remember also to: 👉Write your expectations for the Global Service 👉Spend time in prayer for the Global Service
👉Invite everyone you know and get them to attend the Global Service Participate live on this platform, through any of our Loveworld Network Stations, CEFLIX, LIVE TV. See you there!
Please follow and like us: