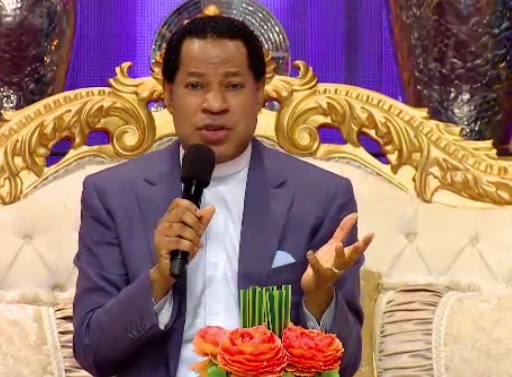 Daily live broadcast on all LoveWorld TV Networks and various internet platforms.
Phase 6 of the special 'Your LoveWorld with Pastor Chris' kicked off on Monday, May 18th. The 7-day, content-packed and life-transforming event, is beamed live on all Loveworld TV Networks and various internet platforms at 7 pm GMT+1 (2 pm EST) daily.
The last five phases and the just concluded 3-day Global Prayer and Fasting program orchestrated the experience of remarkable positive changes in various nations of the world. The first session of the ongoing phase 6, was replete with the reading of glorious testimonies of healings, impartation of the Spirit, divine interventions, and lots more, witnessed by participants in the previous phases. Senior ministers on set with Pastor Chris, including a member of the CEC, the esteemed Pastor TT Edun, the CEO of LoveWorld Inc., Pastor Deola Phillips, the Director of Church Growth International, Pastor Lanre Alabi and the Zonal Director of CE Lagos Zone 2, Pastor Emeka Eze, took turns to read out the testimonies received from different parts of the world. Faith to receive expected miracles as the man of God, ministers during this phase, was stirred in participants. Pastor Chris also provided scripture-based answers to several questions at the opening session.
Exhorting the global participants, LoveWorld President, urged them to get ready for a unique experience in the course of this current phase of the broadcast. He encouraged them to spread the news and get people in their spheres of contact to participate in the daily live sessions as he will be unveiling the principles of maximizing the power of God, inherent in the Christian.
The special 'Your LoveWorld with Pastor Chris' phase six, continues daily till Sunday, May 24th. It promises to be an exclusive period of an upgrade by the Word of God. Tune in to any LoveWorld TV station or www.christembassy.org, LiveTV Mobile, www.ceflix.org.
Please follow and like us: