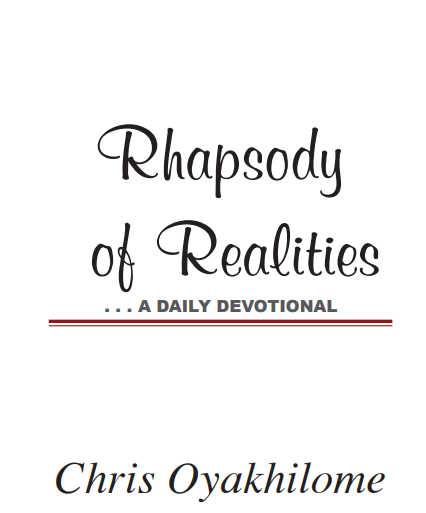 THE SPIRIT PRAYING THROUGH YOU
Likewise the Spirit also helpeth our infirmities: for we know not what we
should pray for as we ought: but the Spirit itself maketh intercession for us
with groanings which cannot be uttered
(Romans 8:26).
One of the most important kinds of prayer is one in which the Holy Spirit Himself prays through you in intercession for the saints. That's what we read in our opening verse above. There's the one in which your spirit is praying in tongues, like the Apostle Paul said in 1
Corinthians 14:14: "For if I pray in an unknown tongue, my spirit prayeth, but my understanding is unfruitful."

However, there're times your spirit may have been praying and it gets to the level where the Holy Spirit takes over that prayer. At that moment, it's not your spirit that's praying anymore but the Holy Spirit praying through you with deep sighs and groanings. You find yourself praying with intense, profuse uncontrollable tears; you're wailing, not out of sorrow or anguish but of soul travail. No words are being formed; you even have to hold your stomach as though you're in pain, but there's no pain. It's the Holy Spirit travailing in prayer through you.

Read our theme scripture again; it says the Spirit Himself makes intercession for us with groanings which can't be uttered in articulate speech. This is an amazing way to pray effectively and it's important that you yield yourself to the Holy Spirit to pray through you like this from time to time. It's His work through you.

When He prays through you, Romans 8:28 tells us the result: "And we know that all things work together for good to them that love God, to them who are the called according to his purpose." Hallelujah!
CONFESSION
I'm ever conscious and yielded to the ministry of the Holy Spirit in my personal life. There's no disadvantage for me. I'm full of joy and I'm full of love and I walk in righteousness and in prosperity; goodness and mercy follow me every day of my life, in Jesus' Name. Amen.
FURTHER STUDY:
Romans 8:26-28 AMPC; Jude 1:20 AMPC

1-YEAR BIBLE READING PLAN: Luke 7:1-35 & Deuteronomy 33-34

2-YEAR BIBLE READING PLAN: Matthew 26:14-25 & Exodus 36

Please follow and like us: