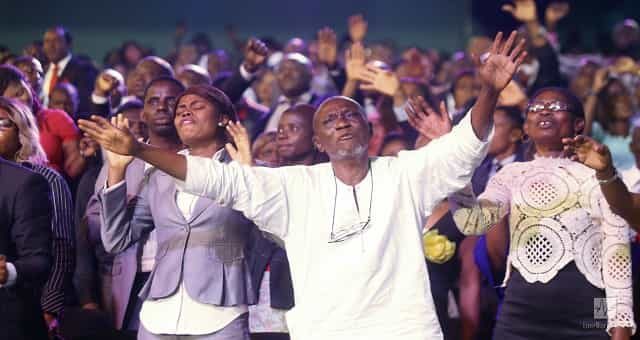 But my God shall supply all your need according to his riches in glory by Christ Jesus (Philippians 4:19).
Everything in the world belongs to God. He has in His custody as inexhaustible and inestimable wealth! It's however inspiring to understand what the Holy Spirit communicates to us through the Apostle Paul. In our opening scripture, Paul wasn't making a promise to the Church on God's behalf. Rather, he had come to know God's ways of doing things – that He supplies not just some but ALL our needs!
The scripture tells us that all things belong to God. Psalms 24:1 says "The earth is the LORD'S and the fullness thereof; the world, and they that dwell therein." Also in Psalms 50:10-11, God tells us: "For every beast of the forest is mine, and the cattle upon a thousand hills. I know all the fowls of the mountains: and the wild beasts of the field are mine." Furthermore, He says "The silver is mine, and the gold is mine, saith the LORD of hosts" (Haggai 2:8). So what in the world could be too big for Him to give you? In Jeremiah 32:27, He said "Behold, I am the Lord, the God of all flesh: is there anything too hard for me?"
See Also: Maintain Your Testimony!
No wonder David said, "The Lord is my shepherd; I shall not want" (Psalm 23:1). The Apostle Paul, coming to the same realization declared: "Therefore let no man glory in men. For all things are yours" (1 Corinthians 3:21). Ever before you arrived on the scene, God already made everything you would ever need available to you; He provided them for you richly to enjoy (1 Timothy 6:17)! All your needs have automatically been entered into his supply system! So He's saying to you today, "Hello child, all things are ready! And I've made them available to you; they're all yours!"
Realize today, and begin to fellowship with the truth that God has made available to you wealth too valuable and excellent to be measured! He has made you a partaker of His inestimable and incorruptible inheritance: "Giving thanks into the Father, which hath made us meet to be partakers of the inheritance of the saints in light" (Colossians 1:12)
Please follow and like us: