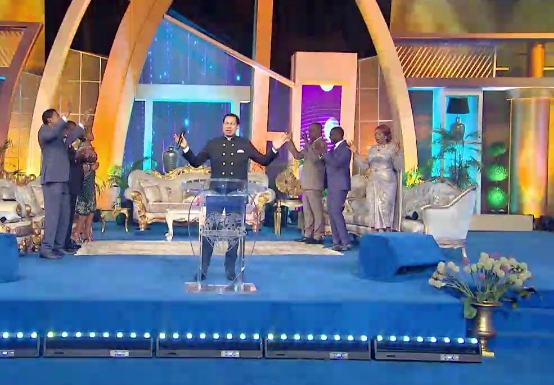 "Let no one deceive you, the rapture is imminent according to Bible chronology." — Pastor Chris Oyakhilome.
The man of God, Reverend (Dr.) Chris Oyakhilome, has stated unequivocally that the rapture of the Church is imminent. Pastor Chris explained that this is true according to Bible chronology while teaching during a session of the ongoing 'Your LoveWorld Specials' (Season III, Phase VI). He admonished God's people not to be deceived by those who do not believe in the rapture or opine that it will not happen any time soon.
It should be recalled that in previous episodes of 'Your LoveWorld Specials' series, Pastor Chris painstakingly calculated the timeline for the rapture based on the chronology recorded in the holy scriptures. He deduced that the occurrence of the rapture lies between three to ten years from 2020. Get details of these teachings by subscribing to the Pastor Chris Digital Library. Download the PCDL app from the LoveWorld App Store at www.lwappstore.com. 
Please follow and like us: