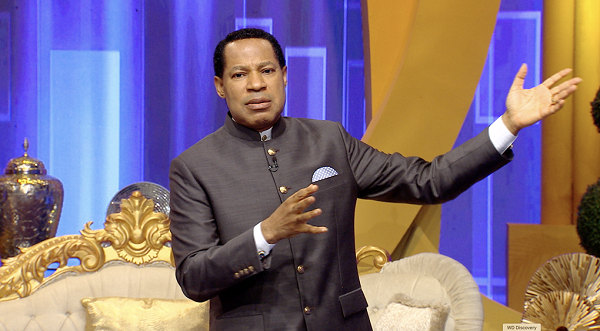 Holding on to measures to mitigate spread of the virus based on failed models is absolutely wrong,  Pastor Chris posits.
The President of Loveworld Inc., Reverend (Dr.) Chris Oyakhilome, who has been a voice of hope and faith to billions across the globe amid the COVID-19 pandemic, has raised concerns about the failed COVID-19 models and the consequent drastic measures taken by most nations to combat the virus. The man of God, raised these concerns while teaching during the last session, of phase six, of the special 'Your LoveWorld' live broadcast on Sunday, May 24th. Pastor Chris demanded that the desperate measures, contingent on expert models and projections, adopted by various governments to mitigate the spread of the virus, be completely reversed since the models and projections have publicly emerged to be terribly wrong and unreal. Pastor Chris, furthered that refusal to reverse these drastic measures would portray the fictitious models and projections of numbers by experts as deliberate lies and not mistakes. He therefore, called on all governments to utterly review the steps taken based on these false projections. He also added that the world deserves an apology from the experts for their mistakes.
The President of Loveworld, while signifying an imminent reopening of nations cautioned on the need for sincerity on the part of government authorities. He stated that hospitals needed to be opened properly with sincere diagnosis of individual cases, to prevent a second lie or mistake that the sick, at the time, are victims of a second wave of the virus.
Speaking on the need to uphold freedom of speech, Pastor Chris, opined that in a free society, citizens possess the right to air their personal opinions. Therefore, conflicts should not arise among individuals because they are of dissenting views. "The idea that we all must toe the same line is not fair," he remarked, highlighting it as one of the major reasons for waning trust in the media over the years.
The special 'Your LoveWorld' live broadcast with Pastor Chris which has dominated the airwaves for about four months, has brought great illumination, understanding of God's Word, and untold blessings to billions of viewers from around the world. Get ready for yet another phase of 'Your LoveWorld with Pastor Chris' which commences on Monday, June 1st to Sunday, June 7th, 2020.
Please follow and like us: