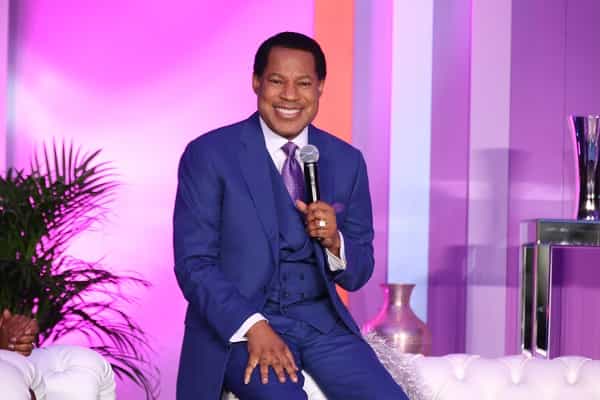 God's mind concerning diverse issues as communicated by scriptures unveiled to a global congregation by Pastor Chris.
The man of God, Reverend (Dr.) Chris Oyakhilome, welcomed the global congregation to the October Global Communion Service. As inspired by the Spirit, Pastor Chris led the congregation in another beautiful time of singing, in worship to the Lord.
The man of God went on to introduce senior Pastors on set with him; Pastor Kayode Adesina, LoveWorld Secretary-General and Regional Pastor, Christ Embassy UK Region, Pastor Obi Chiemeka, Zonal Pastor, CE UK Zone 3 and Pastor Kemi Adesina, Zonal Pastor, CE UK Region 2, Zone 4. They joined the man of God to provide answers to questions from around the World, during the question and answer segment of the service.
Several questions were explicitly answered one of such questions was posed by Marcel from Cameroon. He asked; 'should a Christian put on body marks like tattoos or make-ups of any type? Answering the above question, Pastor Chris read from Leviticus 19:28 and explained that after you have become a Christian, you really don't want to put tattoos and such marks on your body. He further stated that it may not be wrong but it does not portray Christian maturity.
The global congregation was also given the opportunity to watch video highlights of the tremendous miracles that took place at the recently held Healing School Summer Session in Canada. It was a moment of deep reflection on God's infallible love as everyone watched in awe, the demonstration of God's power at the Healing School.
Please follow and like us: