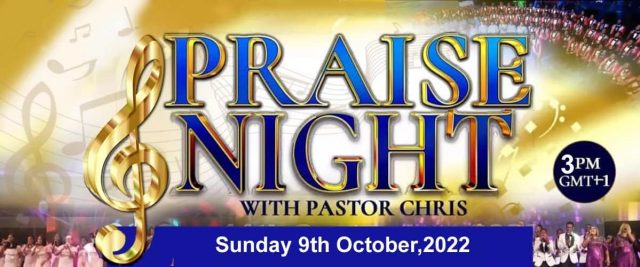 A TIME OF MIRACLES!!! PRAISE NIGHT WITH PASTOR CHRIS
And at midnight Paul and Silas prayed, and sang praises unto God: and the prisoners heard them. And suddenly there was a great earthquake so that the foundations of the prison were shaken: and immediately all the doors were opened, and everyone's bands were loosed.
Acts 16:25-26 It will be a special time of extraordinary miracles as billions around the world join our Man of God at Praise Night on Sunday 9th October 2022, by 3 pm GMT +1, 10 am EST. Through our praises, we bring tremendous blessings upon the nations of the world.
This program will be streamed live on this platform, all Loveworld Network stations, Ceflix, Live TV Mobile App, and other ministry platforms around the world. Don't miss it!
Please follow and like us: