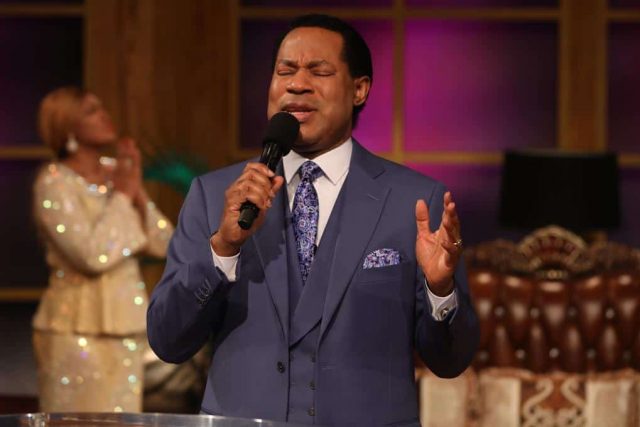 We're the expression of Christ, inseparably united with Him in God. Glory to God! Learn more in this Friday's Rhapsody. Also visit www.loveworldbooks.org or @lwpm on kingschat, for information on how to participate in the ongoing World Book Day 'Virtual Reading Party'.
Jude 1:20 says, 'But you, beloved, build yourselves up [founded] on your most holy faith, praying in the Holy Spirit'. 1 Corinthians 14:4 says, 'He who speaks in a [spiritual] tongue edifies and improves himself…'. 1 Corinthians 14:2 says, 'For one who speaks in a [spiritual] tongue speaks not to men but to God, for no one understands or catches his meaning, because in the spirit he utters secret truths and hidden things [not obvious to the understanding]'.
At our prayer times today, we'll pray fervidly in tongues of the Spirit, and in accordance with the above verses of Scripture, knowing that we're praying God's perfect will and being edified.
Remember to join us today for another phase of 'Your Loveworld' Broadcasts, starting at 7pm GMT+1/2pm EST, on Loveworld Networks, Ceflix, LiveTV, ministry websites and several social media platforms. God bless you.
Watch Prayathon Week 15 Highlight below.
Please follow and like us: