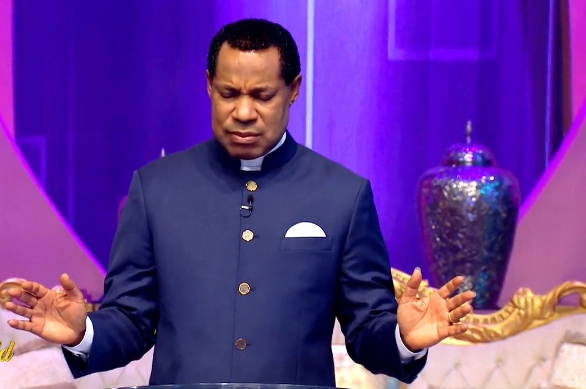 We had a glorious Global Communion Service yesterday, and as we shared, July is our month of Productivity . Glory to God! The Lord is blessing the works of your hands, and every effort will be rewarded with tremendous results. Thank the Lord for this amazing blessing in your life.
We also concluded Phase 1, Season 2 of 'Your Loveworld Specials'. Be sure to catch rebroadcasts on our Loveworld Networks and ministry websites, and meditate on the Mystery of Christ.
Christ is the standard for judging righteousness. Learn more in this Monday's Rhapsody.Get the new July edition from the store on your Rhapsody app.
Zechariah 10:1 says, "Ask ye of the LORD rain in the time of the latter rain; so the LORD shall make bright clouds, and give them showers of rain, to every one grass in the field".
1 Timothy 2:3-4 , "…For this is good and acceptable in the sight of God our Saviour; Who will have all men to be saved, and to come unto the knowledge of the truth".
As announced yesterday, we'll have an hour long session of prayer at 12noon (Local/GMT) today.
We'll pray fervently in tongues of the Spirit, and also for the salvation of souls around the world; pray especially for those in the city and country where you live.
Break the influence of satan over their lives, that the gospel may bear fruit in them.
Also pray that Christians the world over, be strengthened in the faith, and continually producing fruits of righteousness. Amen. God bless you.
Please follow and like us: