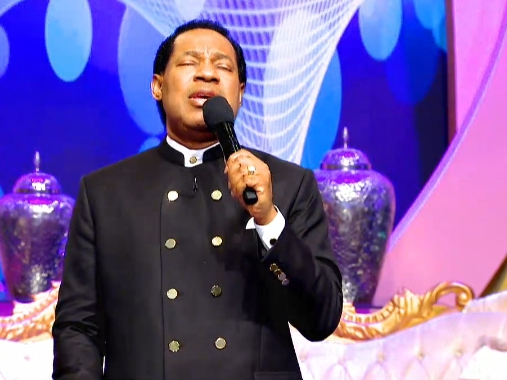 This Monday's Rhapsody article is an inspiring admonition on speaking words from the Father. Learn more as you study it, and share the message with others. If you don't have it yet, you can get the new March edition for adults, teens and kids, from the store on your Rhapsody app.
The Rhapsody Online Prayer Conference, which held this past weekend was most impactful. Special thanks to all the ministers, partners, and translators, for the inspiring talk shows, exhortations, prayers and testimonies; and to all of you dear saints of God, who spread the message around the world, to have so many participate in the program. Thank you to all who gave or are giving for the translations and distribution of Rhapsody of Realities around the world. The Lord bless and reward you openly and abundantly, in Jesus' name. Amen.
The Word declares: "The Lord reigneth, he is clothed with majesty; the Lord is clothed with strength, wherewith he hath girded himself: the world also is stablished, that it cannot be moved. Thy throne is established of old: thou art from everlasting. The floods have lifted up, O Lord, the floods have lifted up their voice; the floods lift up their waves. The Lord on high is mightier than the noise of many waters, yea, than the mighty waves of the sea. Thy testimonies are very sure: holiness becometh thine house, O Lord, forever. O Lord God, to whom vengeance belongeth; O God, to whom vengeance belongeth, shew thyself. Lift up thyself, thou judge of the earth: render a reward to the proud". (Psalm 93.1-94.2)
At our times of prayer today, we'll pray fervidly in tongues of the Spirit, praising and worshipping the Lord, with hearts full of Thanksgiving; for our God inhabits the praises of His people; and mutter the above verses to Him in prayer, for the Lord on high is mightier than the noise of many waters.
'Your Loveworld Specials' Season 3 Phase 2 begins today March 1st to 5th, 7 pm (GMT+1) daily; showing live on all Loveworld Networks, LiveTV mobile app, Ceflix, Ministry websites, and various social media platforms. Don't miss it. Make sure to invite others to participate. We're in for a great time with the Holy Spirit. Hallelujah! God bless you.
Please follow and like us: