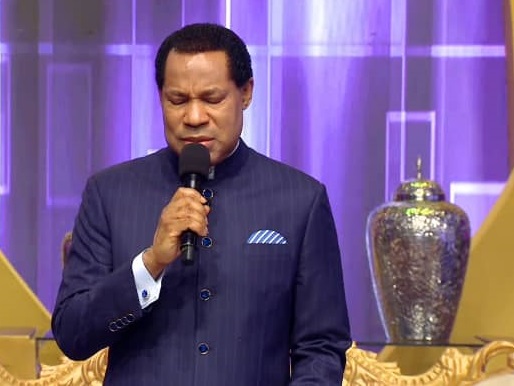 We had an awesome week of power, glory, and impact in Phase 6 of our special live broadcasts of 'Your Loveworld'. We've made significant advancement in the Spirit, the Lord having released unto us much grace, favour, and given as "the upper hand". Thanks to you all who participated in the programs, and joined us in the special hour long prayer session last night. Things are moving in our direction for good. Glory to God. We'll be live again from June 1st to 7th for Phase 7. Don't miss it.
Use the Name of Jesus in all circumstances, and live in continual victory. Learn more in this Monday's Rhapsody.
Psalm 118:14 — 16 says, 'The LORD is my strength and song, and is become my salvation. The voice of rejoicing and salvation is in the tabernacles of the righteous: the right hand of the LORD doeth valiantly. The right hand of the LORD is exalted: the right hand of the LORD doeth valiantly' At our prayer times today, we'll pray fervidly in tongues of the Spirit, worshipping and praising the Lord, and proclaiming the everlasting victory of the Church of Christ in all things. Amen. God bless you.
Please follow and like us: