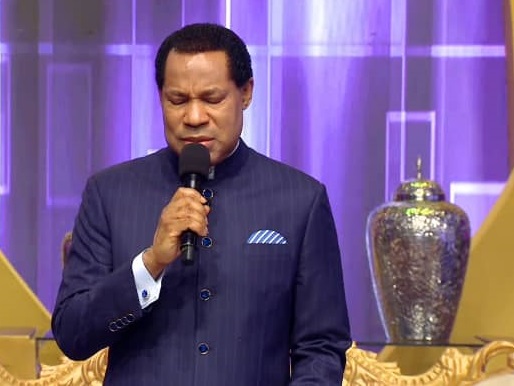 Our Global Communion Service held yesterday, and we praise God for His Word to us this month – our Month of Opening. The Lord is doing great things in the lives of individuals, families, institutions, cities, and nations around the world, and by His Spirit there will be an experience and a projection of it. Glory to God!
Dynamic evangelism is the resultant effect of the infilling of the Spirit. Learn more in this Monday's Rhapsody. Get the new May editions for adults, teens and kids from the store on your Rhapsody app.
2 Kings 7:1 says, 'Then Elisha said, Hear ye the word of the LORD; Thus saith the LORD, To morrow about this time shall a measure of fine flour be sold for a shekel, and two measures of barley for a shekel, in the gate of Samaria'.
Joe 2:21-23 says, 'Fear not, O land; be glad and rejoice: for the LORD will do great things. Be not afraid, ye beasts of the field: for the pastures of the wilderness do spring, for the tree beareth her fruit, the fig tree and the vine do yield their strength. Be glad then, ye children of Zion, and rejoice in the LORD your God: for he hath given you the former rain moderately, and he will cause to come down for you the rain, the former rain, and the latter rain in the first month'.
At our prayer times we'll pray fervidly in tongues of the Spirit, and also for the economies of nations, thanking the Lord for restoration, healing and openings, by His Spirit. God bless you.
Here below's the Pray-A-Thon highlights for the month of April.
Please follow and like us: