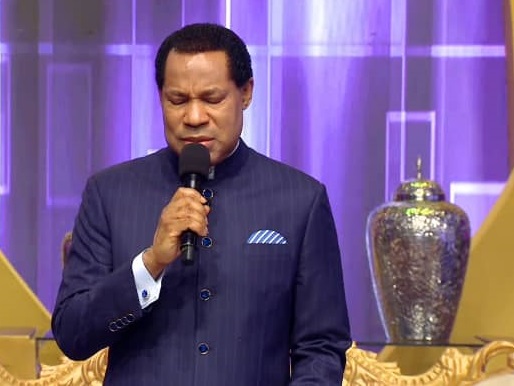 Learn more about God's new creation in this Wednesday's Rhapsody. Get the new June Rhapsody of Realities editions for adults, teens, and kids, from the store on your Rhapsody app.
Paul said in Romans 15:30-32, 'Now I beseech you, brethren, for the Lord Jesus Christ's sake, and for the love of the Spirit, that ye strive together with me in your prayers to God for me; That I may be delivered from them that do not believe in Judaea; and that my service which I have for Jerusalem may be accepted of the saints; That I may come unto you with joy by the will of God, and may with you be refreshed'.
At our prayer times today, we'll pray fervently in tongues of the Spirit, and for ministers of the gospel serving in nations hostile to the message of the gospel, that they be delivered from unreasonable and wicked men, and their service in the gospel accepted, that the Name of the Lord be glorified.
Remember to attend your midweek service today, online or onsite, as your Pastor directs; and join us at 7pm GMT+1/2pm EST today, for 'Your Loveworld', showing on all Loveworld Networks, ministry websites, Live TV App and various social media platforms.
God bless you.
Please follow and like us: