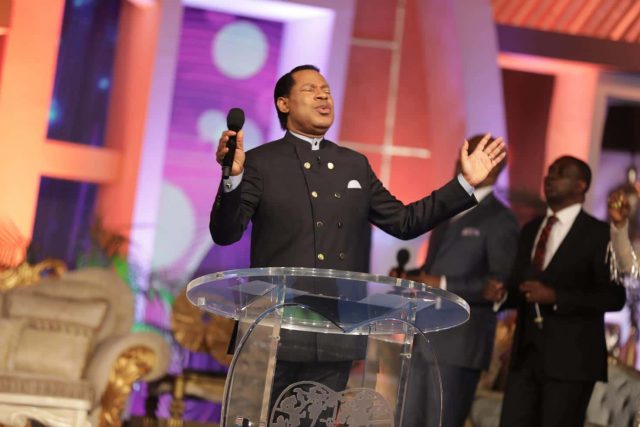 Yesterday's August Global Communion Service was a wonderful time of prayer and fellowship. Our victory in Christ is undeniable. Whatsoever is born of God overcomes the world. Hallelujah! As the Spirit has directed, this is our Month of Praise. You can see highlights of the Communion Service at http://loveworldnews.com and http://helloloveworld.tv In Christ, we're justified, acquitted and declared righteous. Learn more in this Monday's Rhapsody. Get the new August edition for adults, teens and kids from the store on your Rhapsody app or at http://rhapsodyofrealities.org
Hebrews 13:15 says, 'By him therefore let us offer the sacrifice of praise to God continually, that is, the fruit of our lips giving thanks to his name'. Psalms 9:1-2 says, 'I will praise thee, O LORD, with my whole heart; I will shew forth all thy marvellous works. I will be glad and rejoice in thee: I will sing praise to thy name, O thou most High'.
At our times of prayer today, we'll pray fervidly in tongues of the Spirit, praising and singing to the Lord, for His mercy endures forever. Amen. Learn new songs of praise from the Loveworld Singers SuperUsers on kingschat. God bless you.
Please follow and like us: