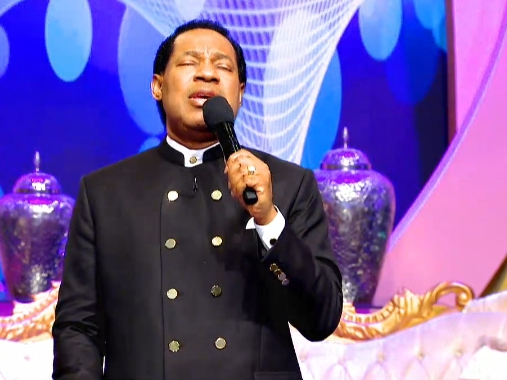 This past weekend was phenonenal, kicking off with over 24hrs of prayer, at the Global Day of Prayer, from Dec 3rd to Dec 4th, culminating in our Global Communion Service for December, which was filled with glorious moments of inspiration and reflections, stirring a deeper commitment to serving the Lord.December is our month of Thanksgiving, and we'll lavishly give thanks to the Lord for His grace and manifold blessings in our lives, our nations and the Churches of Christ this out-going year. Halleluyah!
See highlights of the service at http://loveworldnews.com and http://helloloveworld.tv.Learn the value of hope and be inspired by the Lord's hope, in this Monday's Rhapsody. Visit http://rhapsodyofrealities.org to get and share different categories of Rhapsody of Realities.
Psalms 95:1-6 says,​ 'O come, let us sing unto the LORD: let us make a joyful noise to the rock of our salvation. Let us come before his presence with thanksgiving, and make a joyful noise unto him with psalms. For the LORD is a great God, and a great King above all gods. In his hand are the deep places of the earth: the strength of the hills is his also. The sea is his, and he made it: and his hands formed the dry land. O come, let us worship and bow down: let us kneel before the LORD our maker'.
At our prayer times today, we'll pray fervently in tongues of the Spirit, giving thanks to the Lord, as these Scriptures admonish. God bless you.
Please follow and like us: