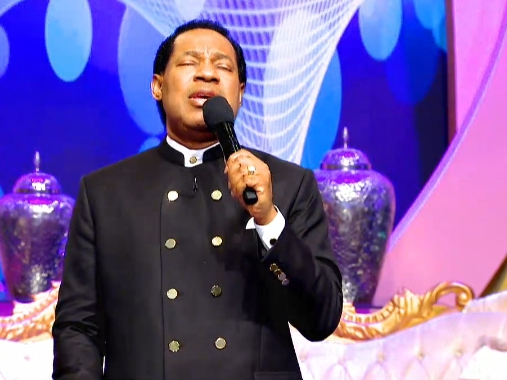 The Global Communion Service yesterday was glorious and full of inspiration. This month is the Month of Joy, hallelujah! We'll have lots of praise and thanksgiving, prayers, exhortations, testimonies, food and drinks in the presence of the Lord. It's a joyful celebration throughout this month, for the Lord is holy, righteous, just, gracious, full of mercy and loving kindness. To see highlights of the service, visit http://loveworldnews.com and http://helloloveworld.tv. We've been vested with authority in Christ to take charge of our world. Learn more in this Monday's Rhapsody.
Psalms 66:1-4 says, 'Make a joyful shout to God, all the earth! Sing out the honor of His name; Make His praise glorious. Say to God, "How awesome are Your works! Through the greatness of Your power Your enemies shall submit themselves to You. All the earth shall worship You And sing praises to You; They shall sing praises to Your name". Hallelujah!
At our times of prayer today, we'll pray fervidly in tongues of the Spirit, rejoicing in the Holy Ghost as we affirm and meditate on the verses of Scripture above. Pray also about the Healing Streams Live Healing Services coming up July 9th to 11th. Visit http://healingstreams.tv for more information. God bless you.
Please follow and like us: