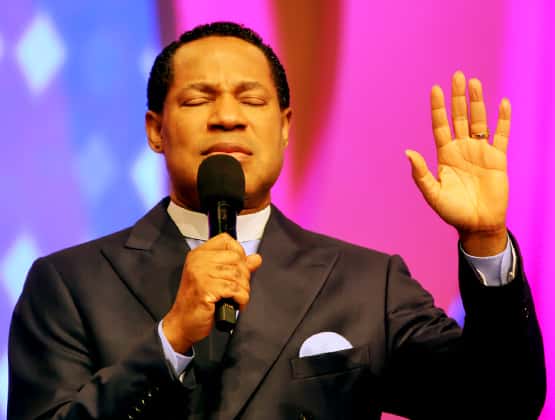 Our 6th edition of the Global Prayer Day, this past 25th-26th June, was a great blessing to us all. We can only rejoice and thank the Lord profusely for the changes we've effected in the realm of the spirit, which of a certainty will be manifested all around the world; and has already begun; glory to God! Many thanks to all of you precious Saints and minsters of God who used the opportunity to reach, invite and help so many people in your locality and around the world to participate. Because of your love, labour and faithfulness to the Lord and our course of the gospel, we're reaching billions of souls for Christ. The Lord bless you all immensely and reward you openly and abundantly in Jesus' name. Amen.
You can watch the rebroadcast of the program, currently showing on our Loveworld Networks and on the LiveTV Mobile App. Your victory is in your mouth! Learn more in this Monday's Rhapsody. Visit http://rhapsodyofrealities.org. Isaiah 45:8 says, 'Drop down, ye heavens, from above, and let the skies pour down righteousness: let the earth open, and let them bring forth salvation, and let righteousness spring up together; I the LORD have created it'.
At our times of prayer today, we'll pray fervidly in tongues of the Spirit, also declaring salvation and righteousness upon the nations, by the power of the Holy Spirit; for this is the will of the Father concerning them, in Jesus Name. Amen. God bless you.
Please follow and like us: