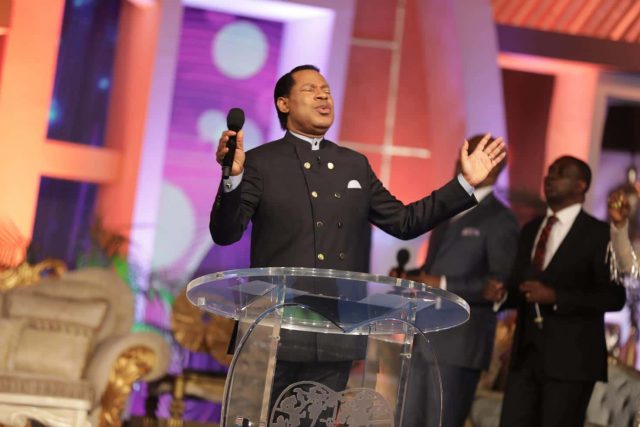 We give glory, praise and thanks to our all powerful and amazing God, for the countless healings, miracles, deliverances and salvation wrought all over the world, in the precious Name of the Lord and Saviour Jesus, at the Healing Streams Live Healing Services, which concluded yesterday. It was an outpouring of grace, blessings and favour, to over 6.5billion people around the world, hallelujah!
Special thanks to everyone who contributed in any way to make the program a huge success. The Lord bless and reward you. Amen. From today, Nov 1st to Nov 14th, we'll be having the 'Healing Streams Festival of Miracles' live TV shows on our Loveworld Networks at 4pm (GMT+1) daily; the program will showcase firsthand testimonies of those healed at the just concluded 3 day program. Make sure you share the news with others, and don't miss it. You can share your personal testimony at http://healingstreams.tv.
Learn about our fellowship with the Spirit in this Monday's Rhapsody. Get the new November edition for adults, teens and kids from the store of your Rhapsody app or visit http://rhapsodyofrealities.org. Psalms 136:1 says, 'O give thanks unto the LORD; for he is good: for his mercy endureth for ever'.
At our times of prayer today, we'll pray fervidly in tongues of the Spirit, worshipping and praising the Lord for all His wondrous works wrought at the Healing Streams program and for every life impacted. Our God is great, and greatly to be praised. God bless you.
Please follow and like us: