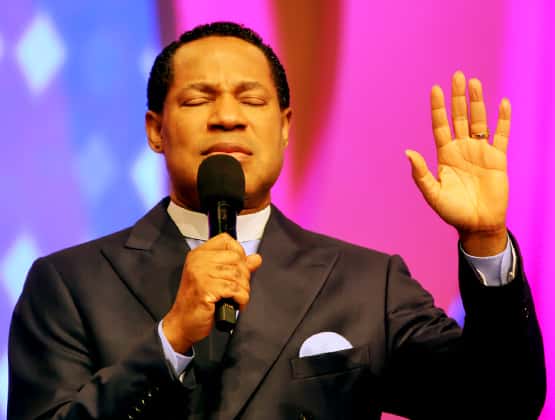 Praise, honour, glory and adoration be to the Lord for a most uplifting and rhapsodic Communion Service and Praise Night, which held yesterday. The Lord is indeed worthy of all praise and we're grateful He's made us instruments of praise, for His glory, hallelujah!
As guided by the Spirit, we diligently 'Watch and Pray' this month, and the Lord will indeed keep us in the paths of His perfect will, causing us to triumph gloriously and victoriously. Amen. See highlights of the service at http://loveworldnews.com and http://helloloveworld.tv.
Learn of the power and superiority of God's Word in this Monday's Rhapsody. Remember to get the new November edition for adults, teens and kids from the store of your Rhapsody app or at http://rhapsodyofrealities.org. Mar 13:33 says, 'Take ye heed, watch and pray: for ye know not when the time is'.
At our times of prayer today, we'll pray fervently in tongues of the Spirit for all 15min prayer sessions. The Healing Streams Festival of Miracles continues today on our Loveworld Networks and at http://healingstreams.tv. God bless you.
Please follow and like us: