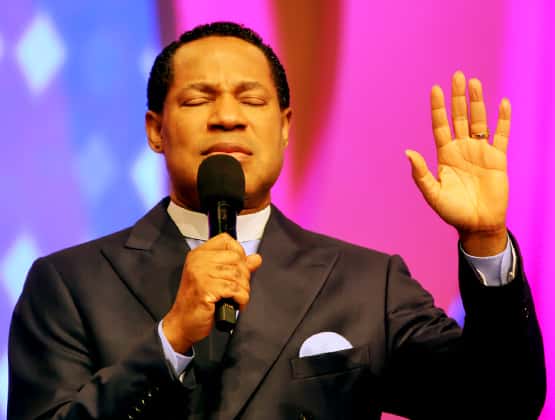 The Global Communion Service for the month of September held yesterday; a time of fellowship, testimony and inspiration; and we're thankful to God for His ever-increasing grace, richly showered on us. This month is our month of visualization, and we'll intentionally use our visual powers as the Lord has directed to bring His will to pass in our lives and in our world. You can see highlights of the service on http://loveworldnews.com and http://helloloveworld.tv Did you know we were given the Power of Attorney to use the Name of Jesus? Learn more in this Monday's Rhapsody. Visit http://rhapsodyofrealities.org for a copy.
Jeremiah 1:9-12 says, 'Then the LORD put forth his hand, and touched my mouth. And the LORD said unto me, Behold, I have put my words in thy mouth. See, I have this day set thee over the nations and over the kingdoms, to root out, and to pull down, and to destroy, and to throw down, to build, and to plant. Moreover the word of the LORD came unto me, saying, Jeremiah, what seest thou? And I said, I see a rod of an almond tree. Then said the LORD unto me, Thou hast well seen: for I will hasten my word to perform it'.
At our times of prayer today, we'll pray fervidly in tongues of the Spirit, and for the nations of the world, in accordance with the verses of Scipture above, to bring governments and their leaderships into alignment with God's divine plan and purpose for this age and time. 'Your Loveworld Specials' Season 3 Phase 7, begins today, Mon Sept 6, to Friday Sept 10. Ensure you join the program by 7pm GMT+1, showing live on all Loveworld Networks, Ministry Websites, Ceflix, Live TV app, and various social media platforms. God bless you.
Please follow and like us: