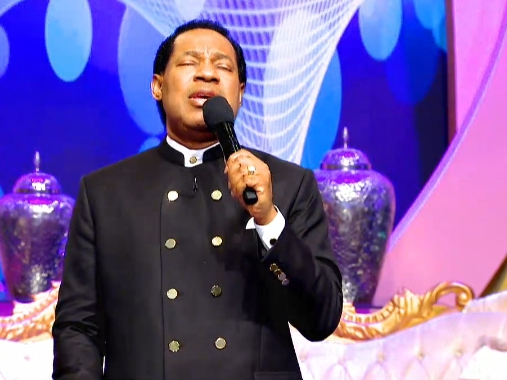 Learn in this Wednesday's Rhapsody, to set your mind on course in prayer. Study the article and share the Word. Visit http://rhapsodyofrealities.org.
John 4:35 says, 'Say not ye, There are yet four months, and then cometh harvest? behold, I say unto you, Lift up your eyes, and look on the fields; for they are white already to harvest'. Matthew 9:37-38 says, 'Then saith he unto his disciples, The harvest truly is plenteous, …Pray ye therefore the Lord of the harvest, that he will send forth labourers into his harvest'.
At our prayer times today, we'll pray fervidly in tongues of the Spirit, and also in accordance with the verses of scripture above, for a great harvest of souls around the world. Pray also that more labourers will be sent to all human demographics for this great harvest, and reap the fruits thereof. We've been tremendously blessed the past 2 days on Your Loveworld Specials Season 3 Phase 3. It's Day 3 today, so remember to tune in at 7 pm GMT+1 and invite others too. Showing on all Loveworld Networks, Ministry Websites, Ceflix, Live TV mobile App, and various social media platforms. Remember also to attend your Midweek Service today in Church, onsite or online. God bless you.
Please follow and like us: