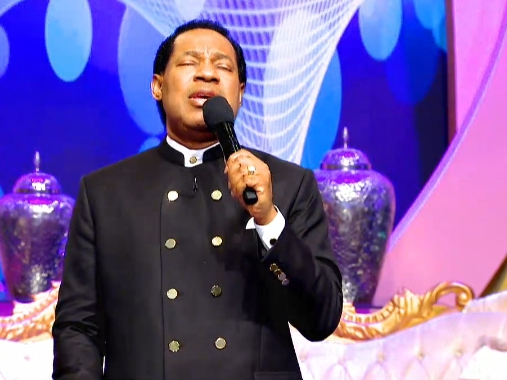 The PastorChrisLive Pray-A-Thon has been simply phenomenal, with over 31,000 back to back prayer sessions, every 15min of every hour of every day of this year. We're fulfilling Scripture, as the Lord desires; and our prayers, which are a sweet smelling incense before God are producing extraordinary results around the world. If you're not yet a part of it, you can join today, by choosing any 15min session and praying daily at http://pastorchrislive.org. Don't miss out on this opportunity to participate in this world changing event of the priestly ministry of Saints. Today is the 1st of December, so remember to get the December edition of Rhapsody of Realities for adults, teens and kids, from the store of your Rhapsody app, if you haven't done so, or visit http://rhapsodyofrealities.org.
Psalms 92:1-5 says, 'It is a good thing to give thanks unto the LORD, and to sing praises unto thy name, O most High: To shew forth thy lovingkindness in the morning, and thy faithfulness every night, Upon an instrument of ten strings, and upon the psaltery; upon the harp with a solemn sound. For thou, LORD, hast made me glad through thy work: I will triumph in the works of thy hands. O LORD, how great are thy works! and thy thoughts are very deep.
At our times of prayer this Wednesday, we'll pray much in the Spirit, with hearts full of praise and thanksgiving to the Lord our God; great and mighty are His deeds and He has indeed blessed us, and the world through us, with every blessing in Christ Jesus.
Remember, the Global Day of Prayer comes up this Friday, Dec 3rd to Saturday, Dec 4th, from 6 pm GMT+1, on all Loveworld Networks, Live TV mobile app, Ceflix, Alpha TV, terrestrial TV and radio stations around the world, and on various social media platforms. Don't miss it. Also attend the Midweek Service in Church, onsite or online. God bless you. 
Please follow and like us: