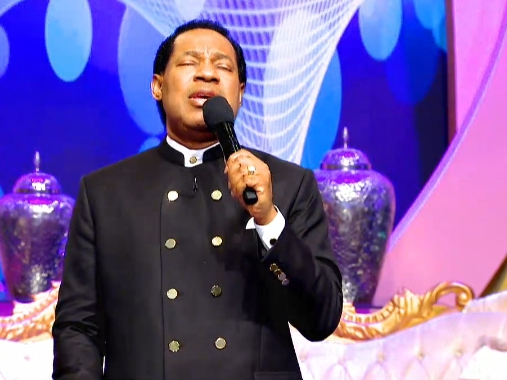 We've been receiving marvelous testimonies from around the world, of healings and miracles since the Healing Streams live services of July 9-11th. Remember to send yours as well. Our Lord is most gracious and worthy of praise. Visit http://healingstreams.tv to watch some of these amazing acts of faith and the power of God.
Live daily with the consciousness of your divinity. Learn more in this Wednesday's Rhapsody. Visit http://rhapsodyofrealities.org.
Psalms 33:4-5says, "For the word of the LORD is right; and all his works are done in truth. He loveth righteousness and judgment: the earth is full of the goodness of the LORD".
At our times of prayer today, we'll pray fervidly in tongues of the Spirit; and against works of evil that have produced poverty, hardship, violence, and death, keeping men from experiencing the goodness of God. Proclaim the name of the Lord Jesus over your city and nation. Hallelujah! Remember to attend the Midweek Service today in Church onsite or online. God bless you.
Please follow and like us: