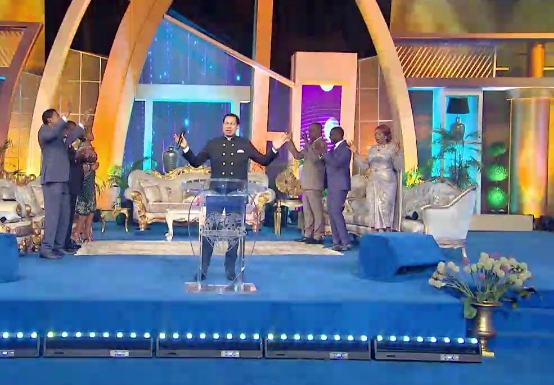 How do you draw from the wells of salvation within you? Find out in this Wednesday's Rhapsody. Visit http://rhapsodyofrealities.org for information on the ongoing 'Reach Out World'.
The Healing Streams Festival of Miracles Live Show is still on, daily at 6pm on weekdays and 4pm on weekends. Be sure to be a part of it and spread the word to others.
2 Corinthians 3:17-18 says, 'Now the Lord is that Spirit: and where the Spirit of the Lord is, there is liberty. But we all, with open face beholding as in a glass the glory of the Lord, are changed into the same image from glory to glory, even as by the Spirit of the Lord'.
At our prayer times today, we'll pray fervidly in tongues of the Spirit; for the nations, and for fellow Christians around the world, declaring an increase in the ministry of the Word in their lives. Pray also for ministers of the gospel who are in trouble, or facing severe persecution, that they be delivered, or comforted, strengthened and encouraged, and their faith fail not.
Remember to attend the Midweek Service today in Church, onsite or online. God bless you.
Please follow and like us: