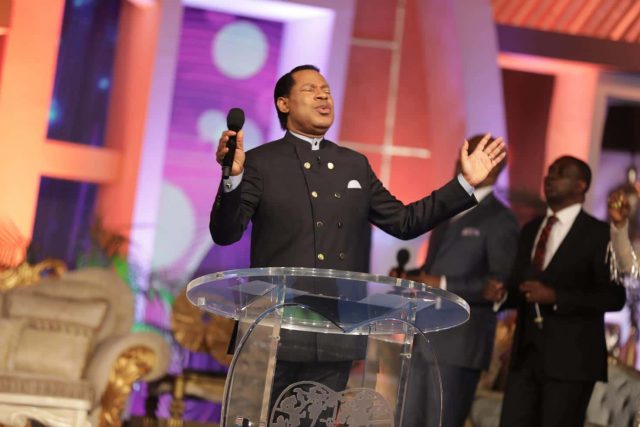 Praise the Lord joyfully irrespective of circumstances. Learn more in this Friday's Rhapsody. Visit http://rhapsodyofrealities.org.
Psalms 46:9-11 says, 'He maketh wars to cease unto the end of the earth; he breaketh the bow, and cutteth the spear in sunder; he burneth the chariot in the fire. Be still, and know that I am God: I will be exalted among the heathen, I will be exalted in the earth. The LORD of hosts is with us; the God of Jacob is our refuge. Selah'.
At our times of prayer today, we'll pray fervidly in tongues of the Spirit; pray for all nations according to 1 Tim 2:1-4, and for peace to return to Ukraine and Russia, and frustrate Satan's masterplan in this crisis.
The final session of Your Loveworld Praise-A-Thon holds today by 7pm GMT+1 on all Loveworld Networks. Make sure to watch and participate. God bless you.
Please follow and like us: