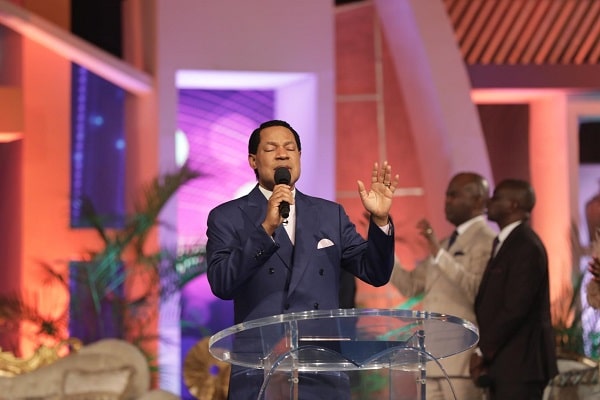 Our Global Communion Service held yesterday; and this month of April is the month of Watching and Praying. Learn more from the highlights of the service at http://loveworldnews.com and http://helloloveworld.tv, or watch the full service on ceflix at https://ceflix.org/videos/watch/1857210. As long as you give the Word its place in your life, you'll always be covered in the cloud of God's glory.
Learn more in this Monday's Rhapsody. Get the new April edition for adults, teens and kids from the store of your Rhapsody app or at http://rhapsodyofrealities.org.
Jude 1:20 says, 'But you, beloved, build yourselves up [founded] on your most holy faith [make progress, rise like an edifice higher and higher], praying in the Holy Spirit'. Ephesians 6:18 says, 'Praying always with all prayer and supplication in the Spirit, and watching thereunto with all perseverance and supplication for all saints'.
At our times of prayer today, we'll pray fervidly in tongues of the Spirit for most of 15min; also declaring the unhindered spread of the gospel in all nations, to the glory of God. Amen. God bless you.
Please follow and like us: