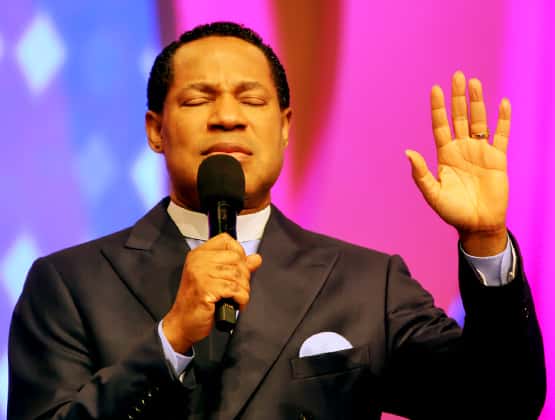 Our Global Communion Service and Praise Night yesterday was awesome; and we joyfully offered sacrifices of praise to God and broke bread in communion, as the Lord instructed us to. It was indeed a wonderful time of fellowship with the Spirit declaring this month of February the Month of Order. You can see highlights of the service on http://loveworldnews.com and http://helloloveworld.org.
Warring with prophecies – instructive teaching from this Monday's Rhapsody. Remember to get the new February edition for adults, teens and kids, from the store of your Rhapsody app or visit http://rhapsodyofrealities.org. 1 Timothy 2:1-4 says, 'I exhort therefore, that, first of all, supplications, prayers, intercessions, and giving of thanks, be made for all men; For kings, and for all that are in authority; that we may lead a quiet and peaceable life in all godliness and honesty. For this is good and acceptable in the sight of God our Saviour; Who will have all men to be saved, and to come unto the knowledge of the truth'.
At our times of prayer today, we'll pray fervidly in tongues of the Spirit, for all nations of men and their leaders; and for ministers of the gospel, that God's perfect will may prevail in and through them, for the glory of Christ the Lord. Amen. God bless you.
Please follow and like us: