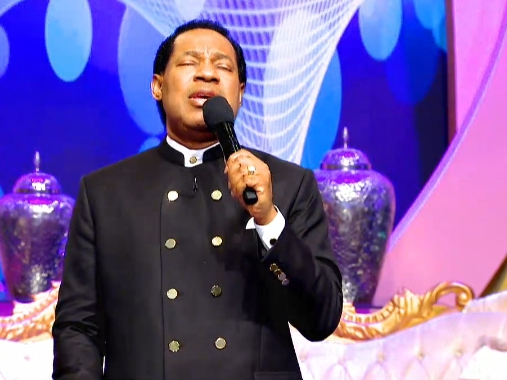 The Scriptures say, we shall all stand before the judgment seat of Christ, to receive a reward of the things done in the body. Learn more in this Monday's Rhapsody. Visit http://rhapsodyofrealities.org.
1 Thessalonians 4:14-18 says, 'For if we believe that Jesus died and rose again, even so them also which sleep in Jesus will God bring with him. For this we say unto you by the word of the Lord, that we which are alive and remain unto the coming of the Lord shall not prevent them which are asleep. For the Lord himself shall descend from heaven with a shout, with the voice of the archangel, and with the trump of God: and the dead in Christ shall rise first: Then we which are alive and remain shall be caught up together with them in the clouds, to meet the Lord in the air: and so shall we ever be with the Lord. Wherefore comfort one another with these words'.
Our Lord Jesus is coming real soon, and at our times of prayer today, we'll pray fervidly in tongues of the Spirit, and that God's people be awakened to the reality of His soon return, as the gospel spreads throughout the world. Amen. God bless you.
Please follow and like us: