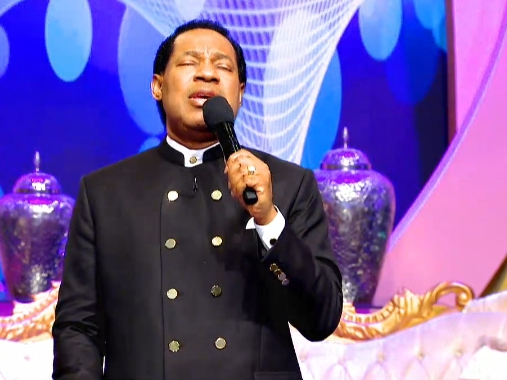 Welcome to The Year of 'The Gathering Clouds'. We're grateful to the Lord for the guidance given us at this time, and all that He's committed to our trust; glory to God! Remember to get the message of the year, on the Pastor Chris Digital Library; it's also available in audio CD format, which you can get at your local church.
Our Global Communion Service yesterday was full of inspiration, and we expounded further on the message of the year; be sure to study your notes, and get the audio/video on the PCDL as well.
We're admonished in this Monday's Rhapsody to make prayer a lifestyle. Get the new January edition for adults, teens and kids from the store of your Rhapsody app, or visit http://rhapsodyofrealities.org.
Zechariah 10:1 says, 'Ask ye of the LORD rain in the time of the latter rain; so the LORD shall make bright clouds, and give them showers of rain, to every one grass in the field'.
Pray-A-Thon 2022 is on, and we continue in prayers today, praying fervidly in tongues of the Spirit, and declaring the Lordship and dominion of Christ in all the earth, and the unstoppable rain of righteousness and salvation, for the earth shall be filled with the knowledge of the glory of God, as the waters cover the sea. Visit http://pastorchrislive.org to join the Global Pray-A-Thon daily. Take this very seriously this year. God bless you.
Please follow and like us: