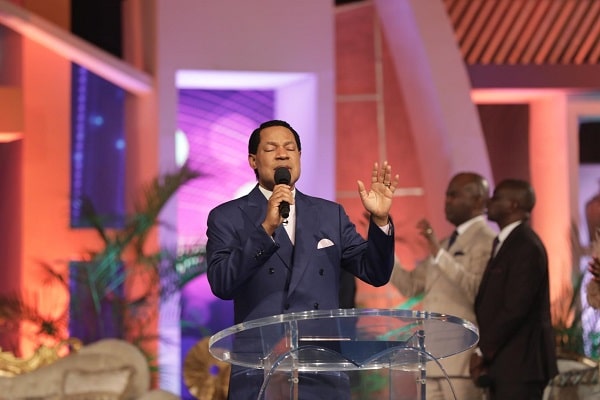 Our Global Communion Service for the month of March held yesterday, and it was glorious. This is the month of Higher Heights; a call to a higher walk with God; a call to the written Word, greater honour and revelation. Glory to God! See highlights of the service on http://loveworldnews.com and http://helloloveworld.org. Are you in a dilemma or a tempestuous situation? Use the Name of Jesus. His Name has power in heaven, in the earth, and under the earth. His Name is an instrument; it's a weapon, so put it to work for a life of unending victories, ever-increasing glory, and abundant blessings. Learn more in this Monday's Rhapsody. Visit http://rhapsodyofrealities.org.
Psalms 72:18-19 says, 'Blessed be the LORD God, the God of Israel, who only doeth wondrous things. And blessed be his glorious name for ever: and let the whole earth be filled with his glory; Amen, and Amen.
At our prayer times today, we'll pray fervidly in tongues of the Spirit for most of 15min; Declaring that the earth is filled with God's goodness and grace, speak the peace of God to every nation. Hallelujah! Amen.
Please follow and like us: