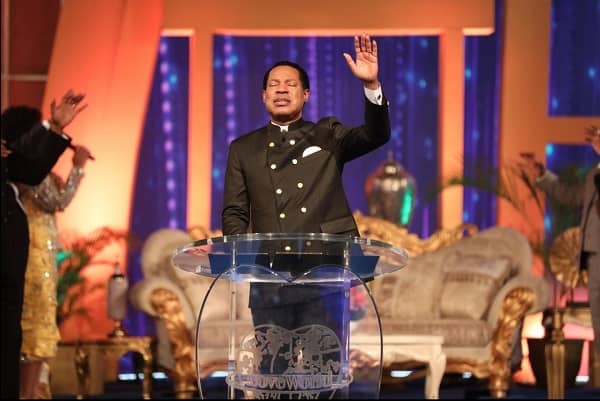 Our Global Communion Service for the month of May, combined with an all Praise Service, held yesterday, and it was indeed an uplifting time of fellowship and blessings. This May is our month of Praise, glory to God; and we'll praise the Lord as the scripture enjoins us, as we prepare for a month of unending Praise in the month of June. You can watch the full service on https://ceflix.org/videos/watch/1858060, or see highlights of the service at http://loveworldnews.com or http://helloloveworld.tv.
This Monday's Rhapsody aptly instructs us on what true Praise and Worship is. Get the new May edition for adults, teens and kids, from the store of your Rhapsody app. Or visit http://rhapsodyofrealities.org.
1Timothy 2:1-3 says "I exhort therefore, that, first of all, supplications, prayers, intercessions, and giving of thanks, be made for all men; 2 For kings, and for all that are in authority; that we may lead a quiet and peaceable life in all godliness and honesty. 3 For this is good and acceptable in the sight of God our Saviour".
At our times of prayer today, we'll pray fervidly in tongues of the Spirit, and with the above verses in mind, pray specially for all nations, against the influence and domination of Satanic forces and agenda.
Remember we're fasting and praying everyday, from today May 2nd, to Sunday, May 8th. You may break your fast at 6pm (or earlier, if you need to). At 6pm (GMT+1) daily, we'll have a live broadcast to pray together on YLWS, showing on all Loveworld Networks, Ministry Websites, Alpha TV, Ceflix, Live TV and our social media handles. God bless you.
Please follow and like us: